Every morning presents an opportunity for a fresh start, a chance to embrace the day with enthusiasm, and what better way to do that than with some inspiring Buenos Dias quotes? In this article, we've curated the top 10 Buenos Dias quotes to help you kickstart your day on a positive note. These quotes will not only brighten your morning but also set the tone for a productive and joyful day.
Let's dive into the world of positivity and motivation!
Buenos Dias Quotes to Brighten Your Morning
"Buenos días, mi sol"
Translation: "Good morning, my sunshine."
Starting our list with a touch of romance, this quote is perfect to greet your loved one in the morning. It radiates warmth and affection, making your morning extra special.
"Cada día es una nueva oportunidad para ser feliz."
Translation: "Every day is a new opportunity to be happy."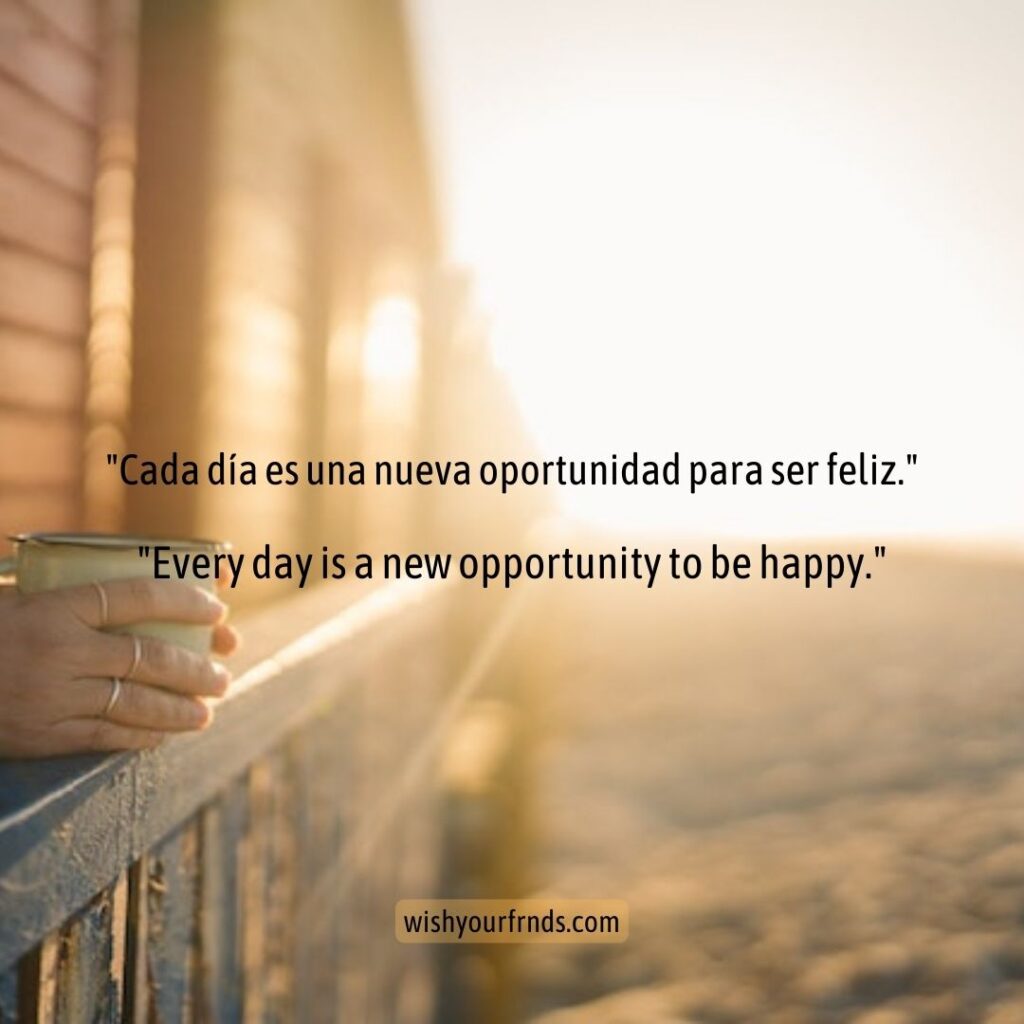 Reminding us that happiness is a choice, this quote encourages us to embrace each day with a smile and a positive outlook.
"Levántate, sonríe y brilla."
Translation: "Wake up, smile, and shine."
This quote serves as a daily reminder to rise with a cheerful spirit, greet the world with a smile, and radiate positivity.
"El optimismo es una felicidad magnetica."
Translation: "Optimism is magnetic happiness."
Positivity attracts positivity. This quote emphasizes the magnetic power of optimism in drawing happiness into our lives.
"La vida es bella, ¡disfrútala!"
Translation: "Life is beautiful, enjoy it!"
A simple yet profound reminder to savor the beauty of life and cherish every moment.
So share these Buenos Dias Quotes with your friends.
"Hoy es el día perfecto para ser feliz."
Translation: "Today is the perfect day to be happy."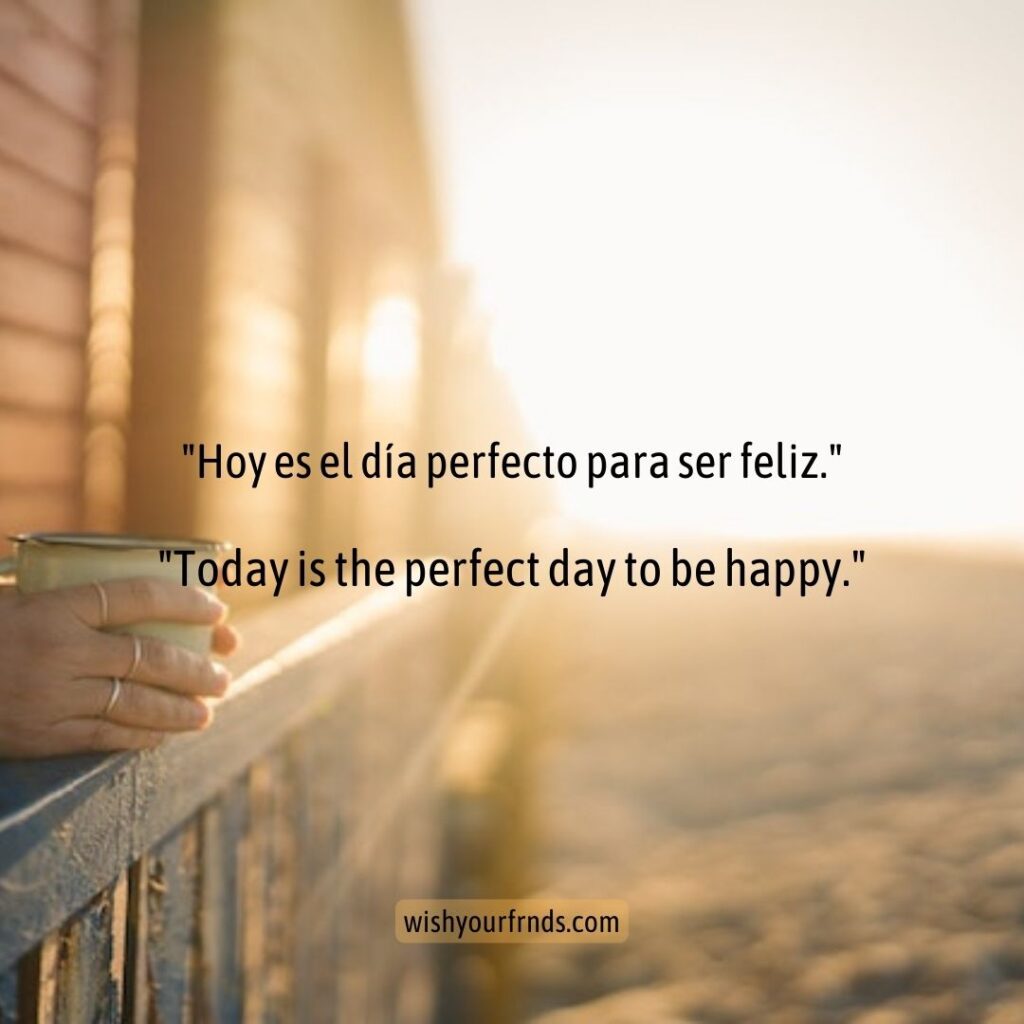 Encouraging us to focus on the present moment, this quote reminds us that happiness can be found right here, right now.
"Cada día es una bendición."
Translation: "Every day is a blessing."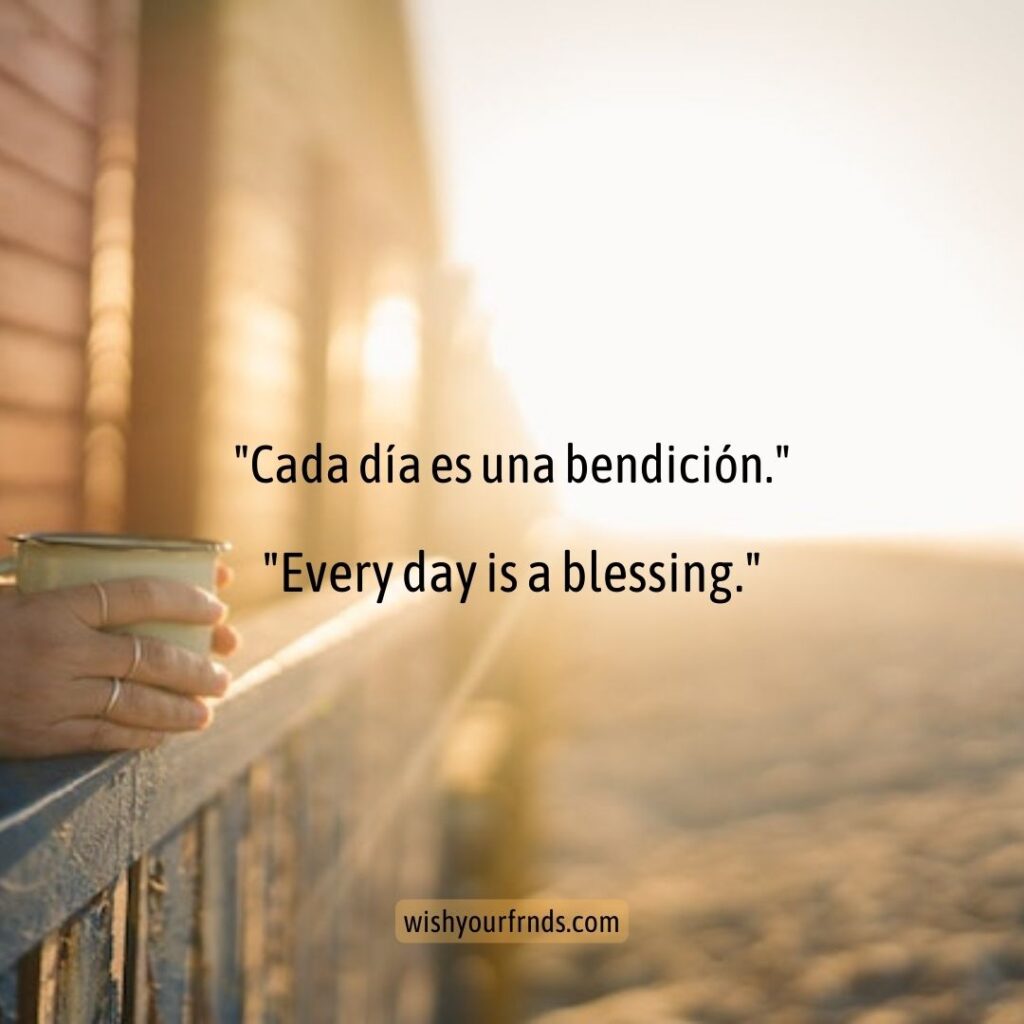 Gratitude is the key to happiness. This quote prompts us to appreciate the gift of a new day.
"La actitud lo es todo."
Translation: "Attitude is everything."
Your attitude shapes your day. This quote underscores the importance of a positive mindset.
"Empieza el día con determinación."
Translation: "Start the day with determination."
A call to action, this quote encourages us to approach each day with determination and purpose.
"Sonríe, el día te espera."
Translation: "Smile, the day awaits you."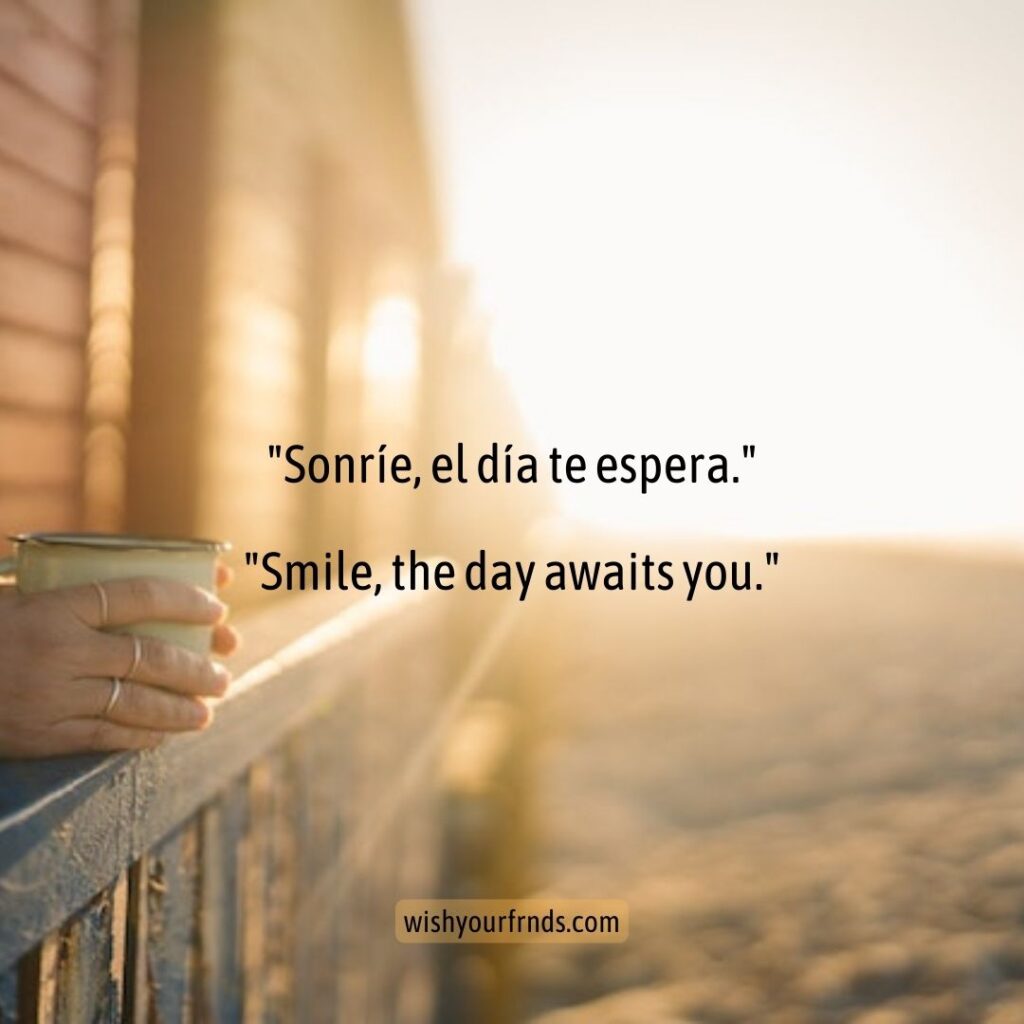 Ending our list on a cheerful note, this quote reminds us that the day is full of possibilities, just waiting for us to embrace them.
FAQs
What is the significance of starting the day with Buenos Dias quotes?
Starting the day with Buenos Dias quotes sets a positive and optimistic tone for your day. It reminds you to focus on happiness, gratitude, and determination, which can lead to a more fulfilling and joyful life.
How can I incorporate these quotes into my morning routine?
You can begin by selecting one of the quotes that resonates with you the most and making it a part of your daily morning ritual. You can say it aloud or write it down in your journal to reinforce positive thinking.
Can these quotes improve my overall outlook on life?
Yes, regularly starting your day with inspirational quotes can help improve your overall outlook on life. They serve as daily reminders to choose happiness, maintain a positive attitude, and appreciate the blessings in your life.
Are there any other benefits to using Buenos Dias quotes?
Absolutely! Besides boosting your mood and outlook, these quotes can also improve your relationships by sharing them with loved ones, enhancing the bond of positivity.
Can I use these quotes in other languages?
Certainly! These quotes are universal in their message of positivity, so feel free to use them in any language that resonates with you.
Where can I find more inspirational quotes like these?
You can explore various books, websites, and social media platforms dedicated to inspirational quotes. We have a dedicated section for inspirational quotes check it out. Additionally, you can follow motivational speakers and authors who regularly share such quotes.
Conclusion
Starting your day with positivity is a choice, and the top 10 Buenos Dias quotes provide the perfect opportunity to make that choice. These quotes are a source of inspiration, reminding us to greet each day with a smile, a positive attitude, and gratitude for the blessings in our lives. Incorporate these quotes into your morning routine, and watch how they transform your outlook on life, one Buenos Dias at a time.
Read More