Hey Guys! Are you looking for quotes to motivate your team for the game? Here we have brought you some specially hand-picked Game Day Quotes! Share it with your friends and teams and motivate them for their Big Game Day!
Game Day Instagram Captions
Use it as captions for your Instagram and Social Media posts!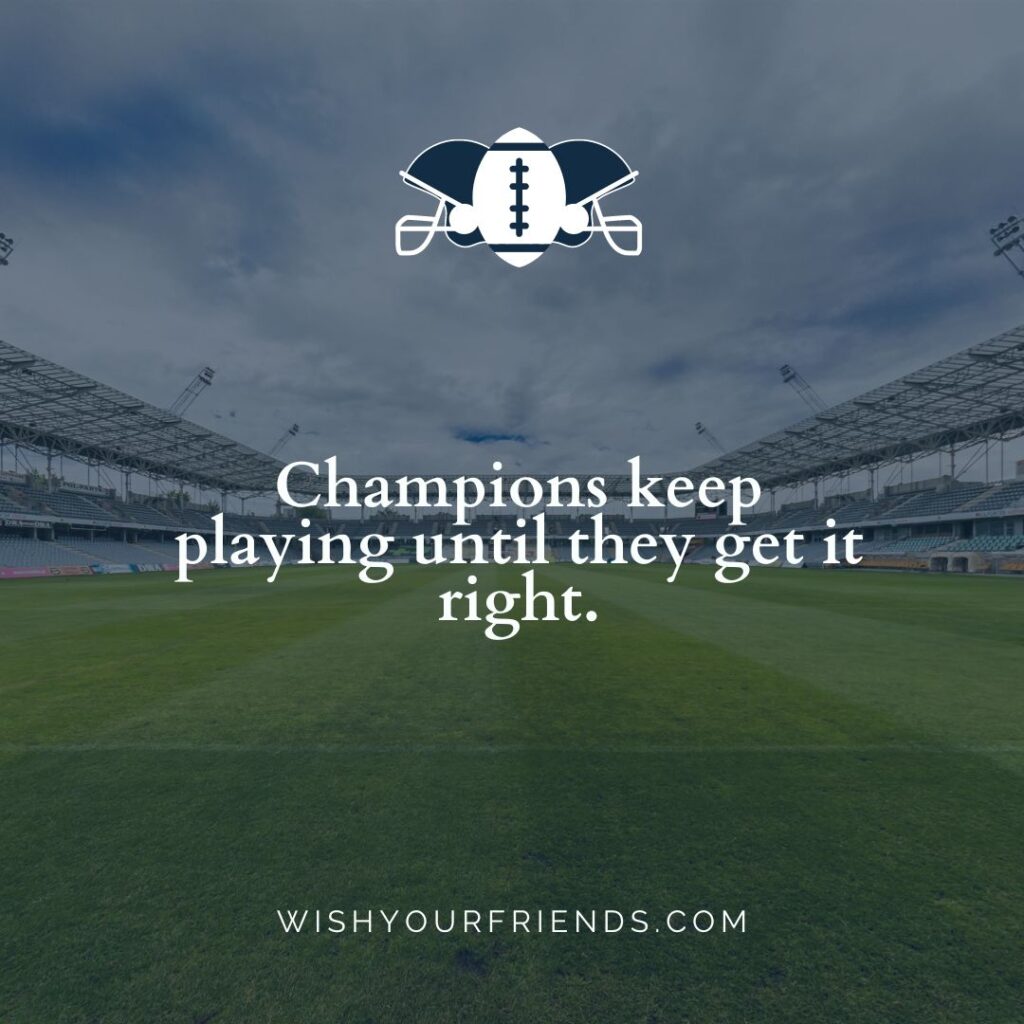 Champions keep playing until they get it right.
The people who say you can't or won't are probably scared you will.
I did not wake up today to be mediocre.
There is no glory in practice, but without practice, there is no glory.
You have to learn the rules of the game, and then you have to play better than everyone else.
Stay positive, work hard, and make it happen.
Your dreams don't work unless you do.
Don't look back. You're not going that way.
Play like you're in first, but train like you're in second.
Kill them with success and bury them with a smile!
Game Day Quotes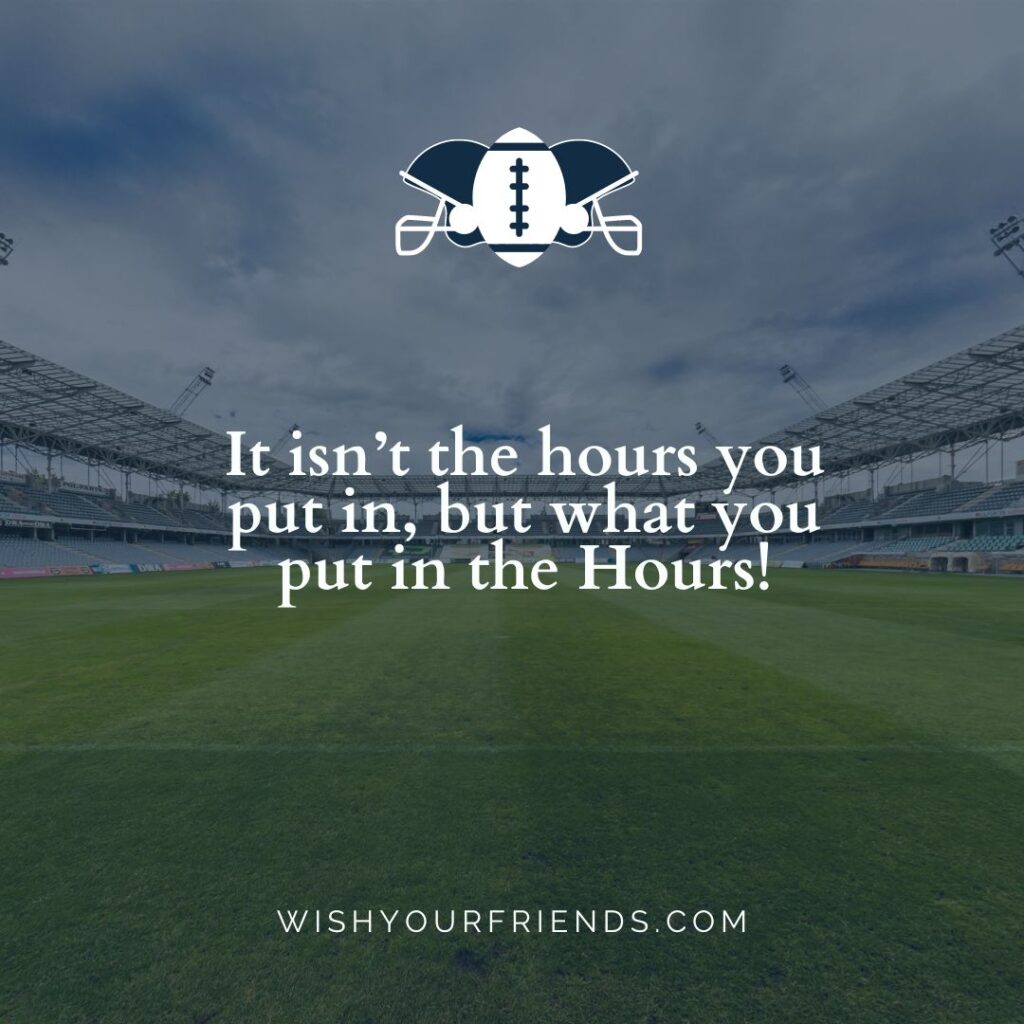 Set some goals, then demolish them.
Football doesn't build character, it eliminates the weak ones.
Work hard, Hit hard, Play hard, and win easy.
Better tomorrows come from hard work today.
It isn't the hours you put in, but what you put in the hours.
The greatest game can win is won within.
Didn't get invited to the coin toss, but that's ok — I'm here for the wings.
Teamwork makes the dream work.
Every season should be football season.
Sundays are for football.
Football Game Day Captions
Winning is not everything, but wanting to win is.
Football doesn't build character, it eliminates the weak ones.
Our blood, our sweat, your tears.
Those who remain will be champions.
Keep working even when no one watching.
Set your football goals high and don't stop till you get there.
Don't look back. You're not going that way.
Keep calm because it's game day!
Think big, dream big.
Your only limit is you.
Funny Game Day Captions
Let's cooler down the pressure of the game with these Funny Game Day Quotes!
I'm only watching to see which player is the cutest.
Thinking your team could beat us is real fantasy football.
Sorry for what I said during the game.
Does this game have a halftime show, too?
Relationship status: in love with football.
Gonna call in sick to work tomorrow. Came down with a case of winning.
If anyone needs me, I'll be watching highlights from this game forever.
There's only a little difference between champs and chumps.
First, we eat the wings. Then, we watch football.
Actions speak louder than coaches.
Share these Game Day Quotes with your team!
Super Bowl Quotes
Counting down the days until the Super Bowl.
Not gonna lie, I'm here for the food.
Pride, passion, and pretzels.
I'm eating like a champion today.
I rub it in pretty well when I win.
Refuse to lose.
Anything is possible in football.
I can't make plans. I'm too busy watching the game.
Today's forecast: 100% chance of winning.
Victory requires payment in advance.
Good Football Captions
Are you ready for some football?
Blessed, never stressed, and football-obsessed."
All punts are highly intended.
My team really needs ketchup.
I'm in a serious relation-chip.
You're only as good as your team… and mine is great.
I've got 99 problems, but our team isn't one.
This might sound cheesy, but I think my team is really grate.
Tackling this game, one snack at a time.
Home is where the field is.
Let us know what you think of these amazing Game day Quotes!
Also, check out these Football Captions.