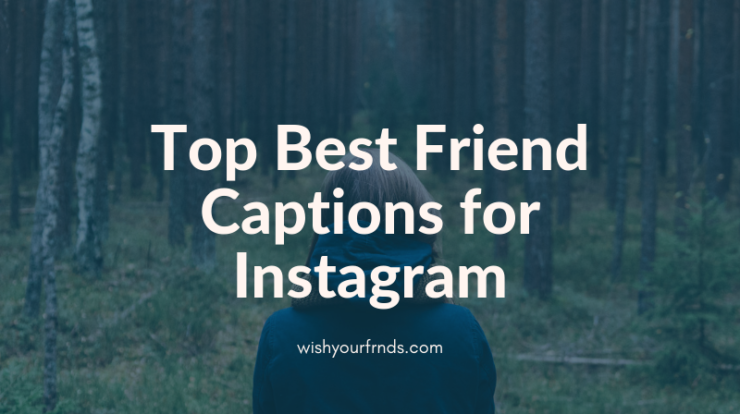 Technology today gives us the power to create memories and save them in the digital format. We use Instagram and other social platforms to make such beautiful memories with our friends and family. For such beautiful relation of friendship we have our top Best Friend Captions for you.
We need perfectly curated posts for Instagram, to make them stay in our heart forever. For such perfect posts you need perfect captions, so here are the perfect top Best Friend Captions.
Enjoy!
Captions for Best Friends Forever:
Good friends are like stars. You don't always see them, but you know they're always there.
Dear best friend, you are my human diary, and my other half. You mean the world to me and I love you.
Best friends believe in you when you don't believe in yourself.
A good friend knows all your stories. A best friend helped you write them.
You are my best friend because I wouldn't dare be this weird with anyone else.
One measure of friendship consists not in the number of things friends can discuss, but in the number of things they need no longer mention.
A true friend is someone who thinks you're a good egg, even though they know you're slightly cracked.
Many people will walk in and out of your life, but only true friends will leave footprints in your heart.


Yes, we know how obnoxious we are together. No, we don't care.
I never let my best friend do stupid things… alone

Short Captions for Instagram Posts and Best Friend Captions:
We do a thing called what we want
No friendship is an accident.
You don't even need to ask, I got you.
We finish each other's sandwiches.
We all scream for ice cream
Nobody has to like us. We like us.
In squad, we trust.
Future's so bright we need shades
It is what it is, we still slayin'
The capacity for friendship is God's way of apologizing for our families.
Funny Best Friend Captions:
Our phones fall, we panic. Our friends fall, we laugh.
I love my mobile phone because all my friends live inside it!
When my best friend and I first met, we were both like, "You're really weird."
Having those weird conversations with your friend and thinking, If anyone heard us, we'd be in a mental hospital.
I hope we're friends until we die. Then, I hope we stay ghost friends so we can walk through walls and scare the crap out of people together.
We will always be best friends, until we are old and senile. Then we can be new friends.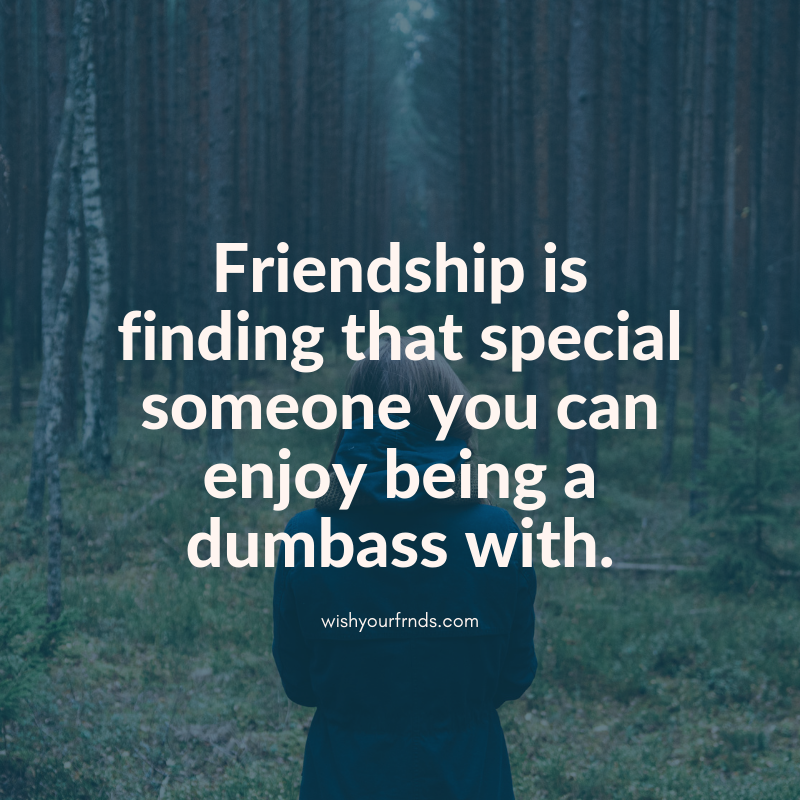 Friendship is finding that special someone you can enjoy being a dumbass with.
Life is too short to be serious all the time. So, if you can't laugh at yourself, call me—I'll laugh at you.
True friends don't judge each other. They judge other people together.
If you aren't somewhat crazy in the head, I'm afraid we can't be friends.
So, there are our top best friend captions. Categorized in three different sections. Let us know what do you think about them.
Also, the images above, are free for you to use it on any social media platform. So, share them with your besties and celebrate the true friendship.
Let us know your favourite best friend captions and best friends quotes images!
Happy Friendship to everyone!