Welcome to our collection of Best Leadership Quotes by Women.
Inspirational Leadership Quotes and Leadership Quotes by John Maxwell are handpicked for you in this collection of best Leadership Quotes.
Here are some of the Best Leadership Quotes by Women:
Before you are a leader, success is all about growing yourself. When you become a leader, success is all about growing others.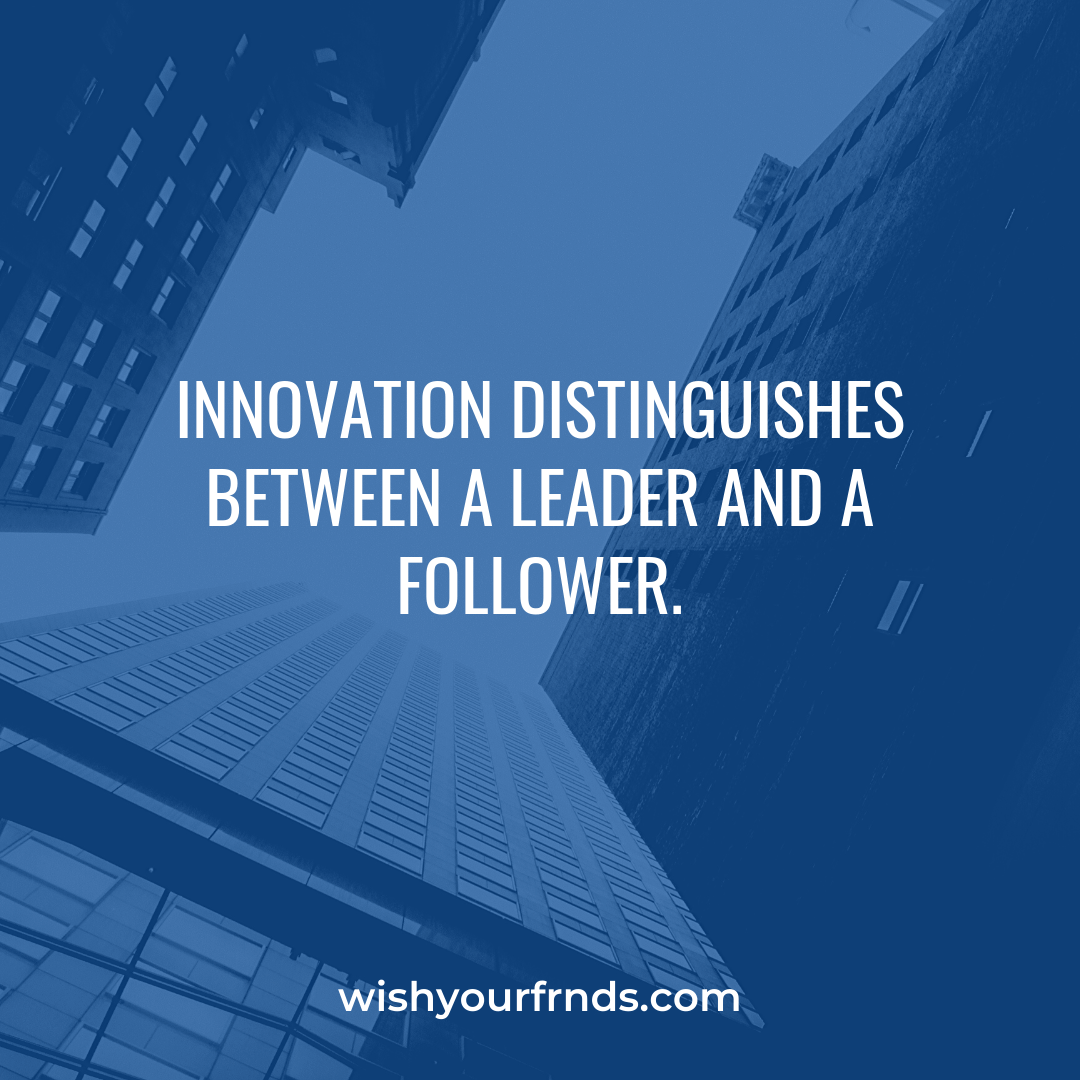 Inspirational Leadership Quotes
You are not here merely to make a living. You are here in order to enable the world to live more amply, with greater vision, with a finer spirit of hope and achievement. You are here to enrich the world, and you impoverish yourself if you forget the errand.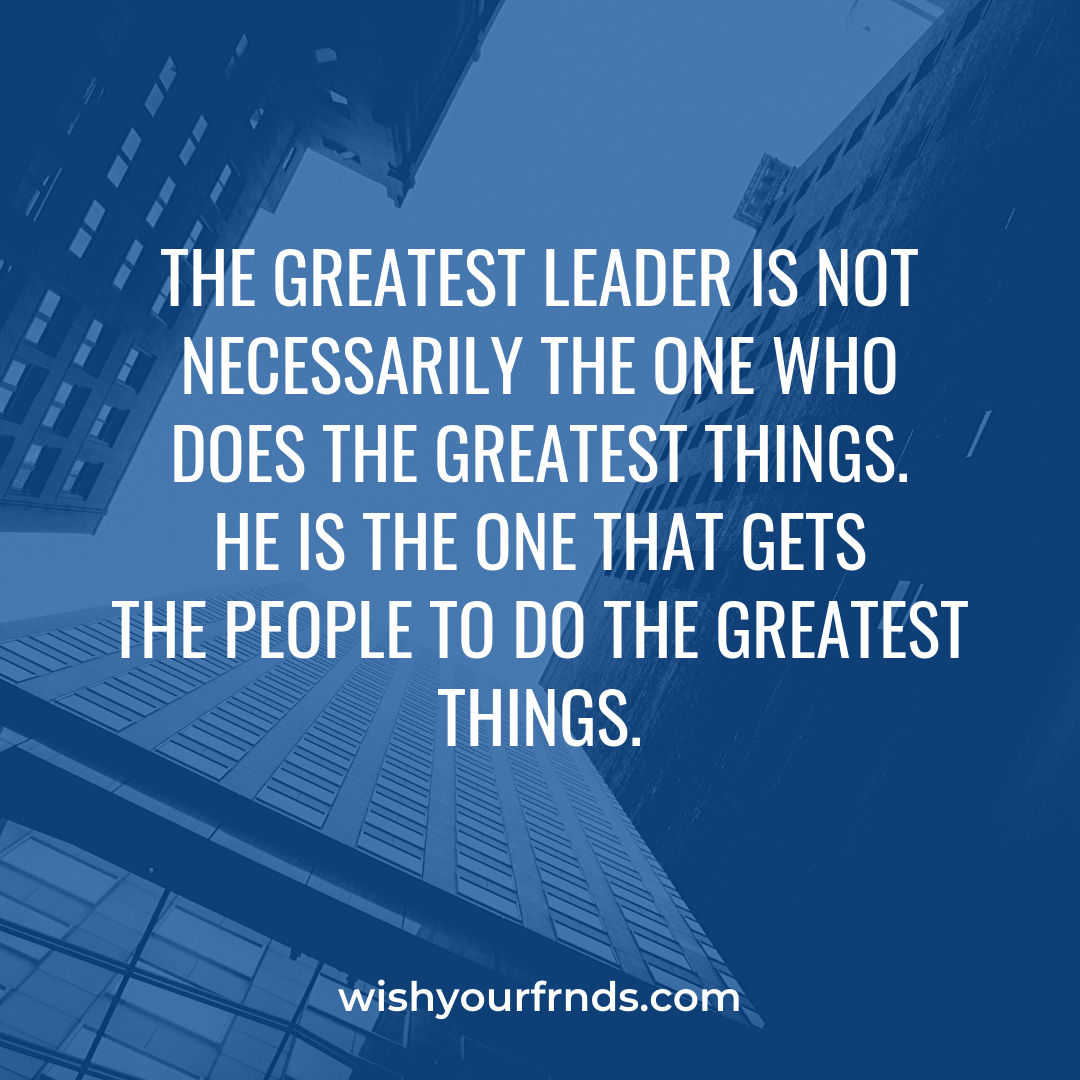 A good leader leads the people from above them. A great leader leads the people from within them.
Leadership is not about titles, positions, or flow charts. It is about one life influencing another.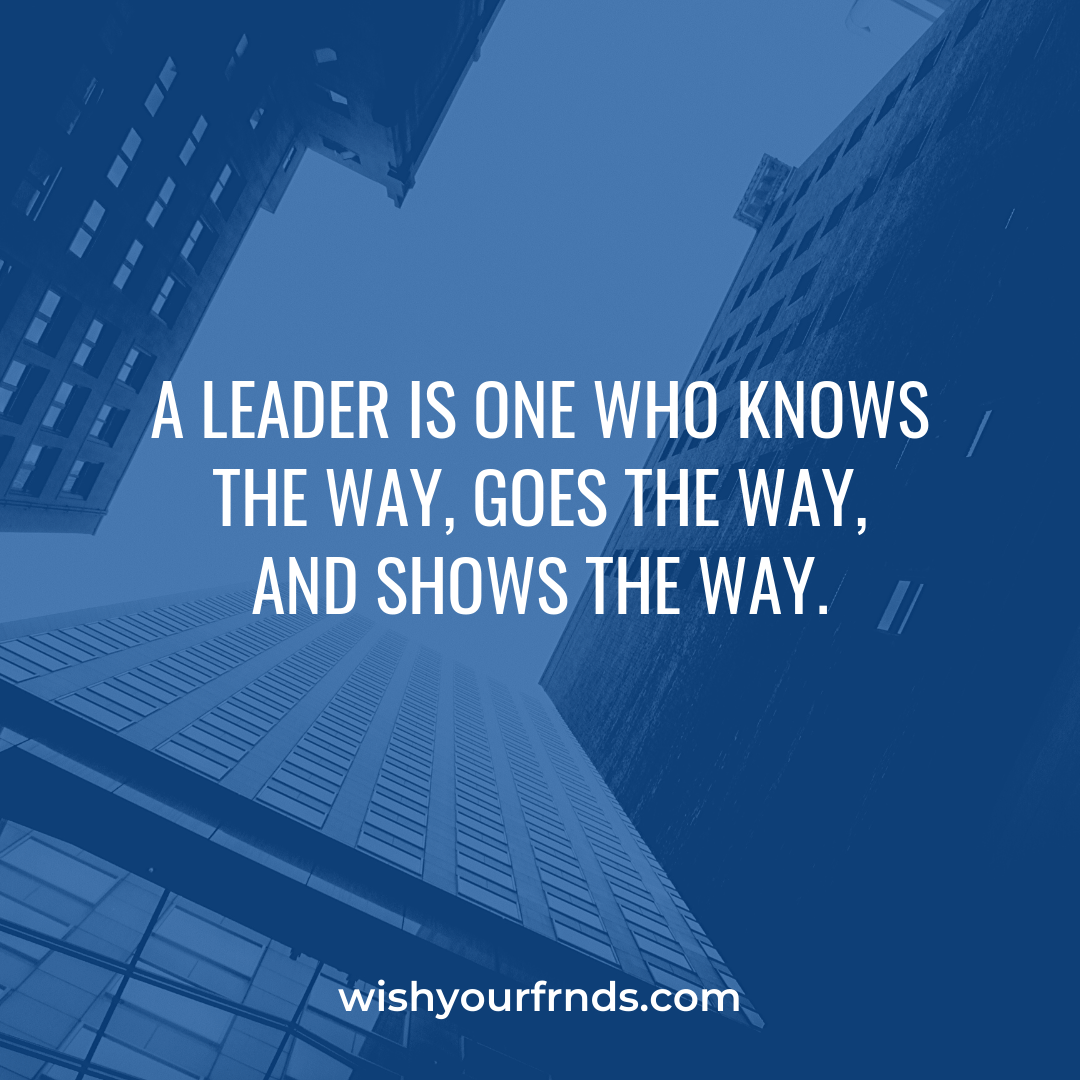 The important thing is this: to be able to give up in any given moment all that we are for what we can become.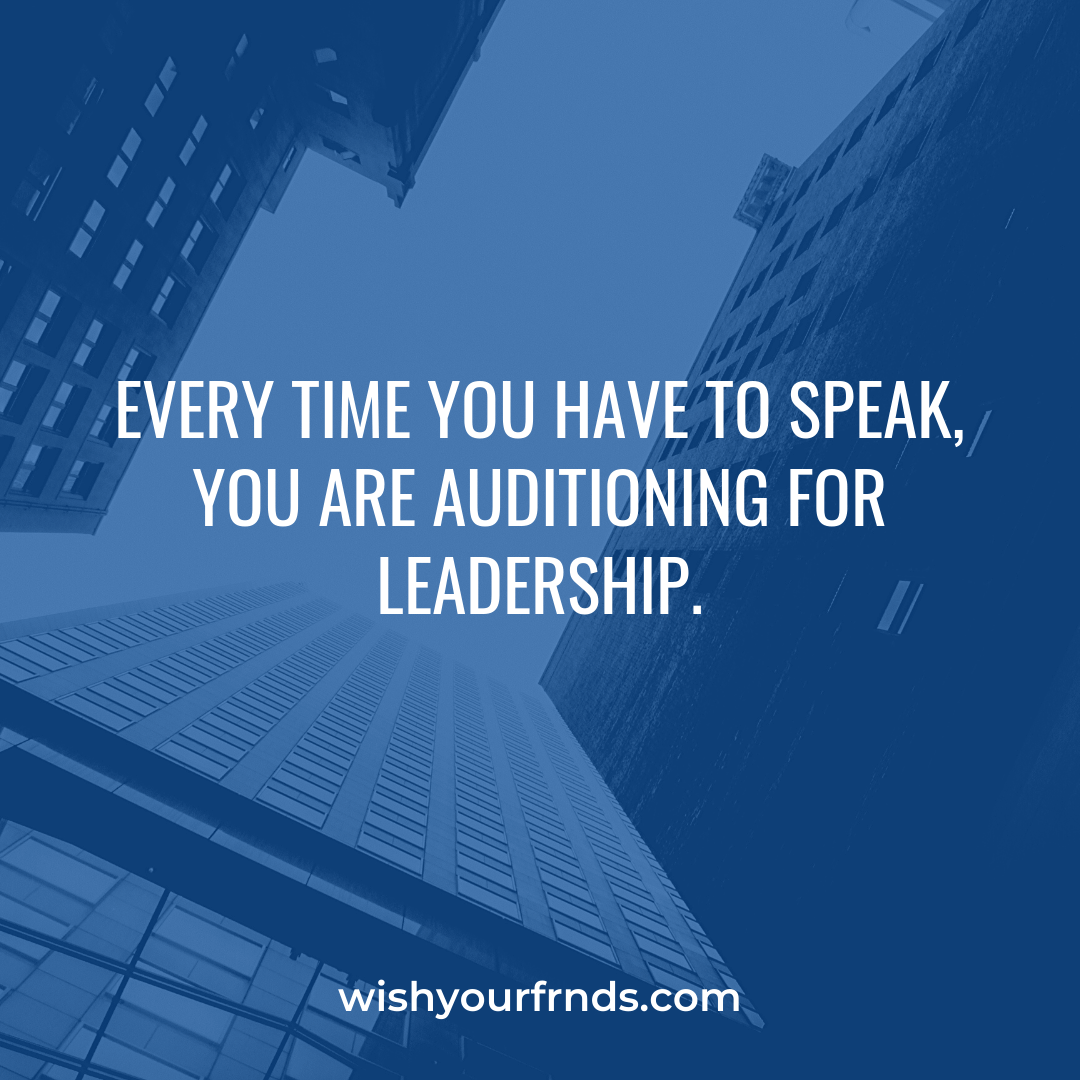 I think it's very important to have a feedback loop, where you're constantly thinking about what you've done and how you could be doing it better. I think that's the single best piece of advice: constantly think about how you could be doing things better and questioning yourself.

Elon Musk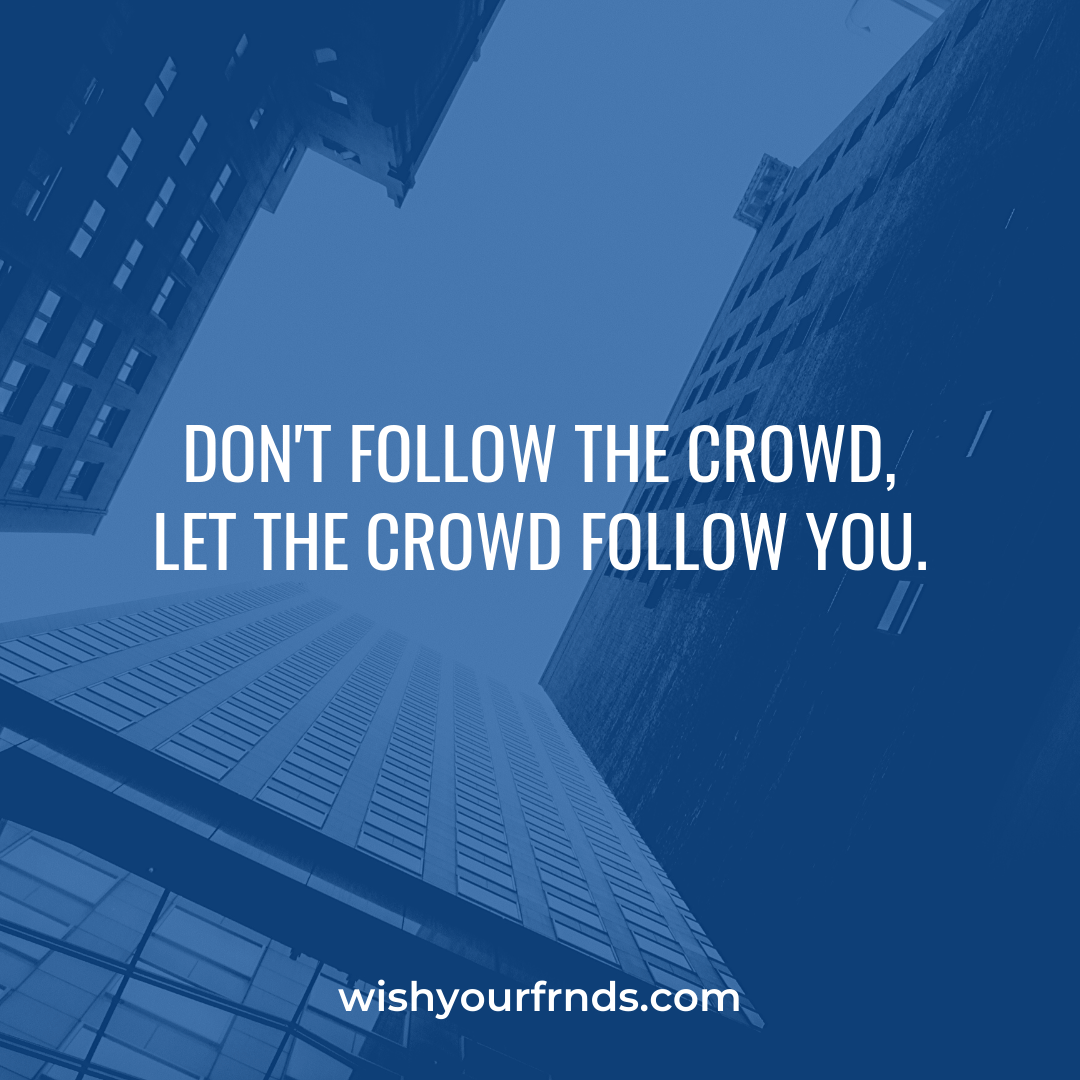 Leaders need to provide strategy and direction and to give employees the tools that enable them to gather information and insight from around the world. Leaders shouldn't try to make every decision.

Bill Gates
LEADERSHIP QUOTES FROM WOMEN
We are not interested in the possibilities of defeat; they do not exist.

Queen Victoria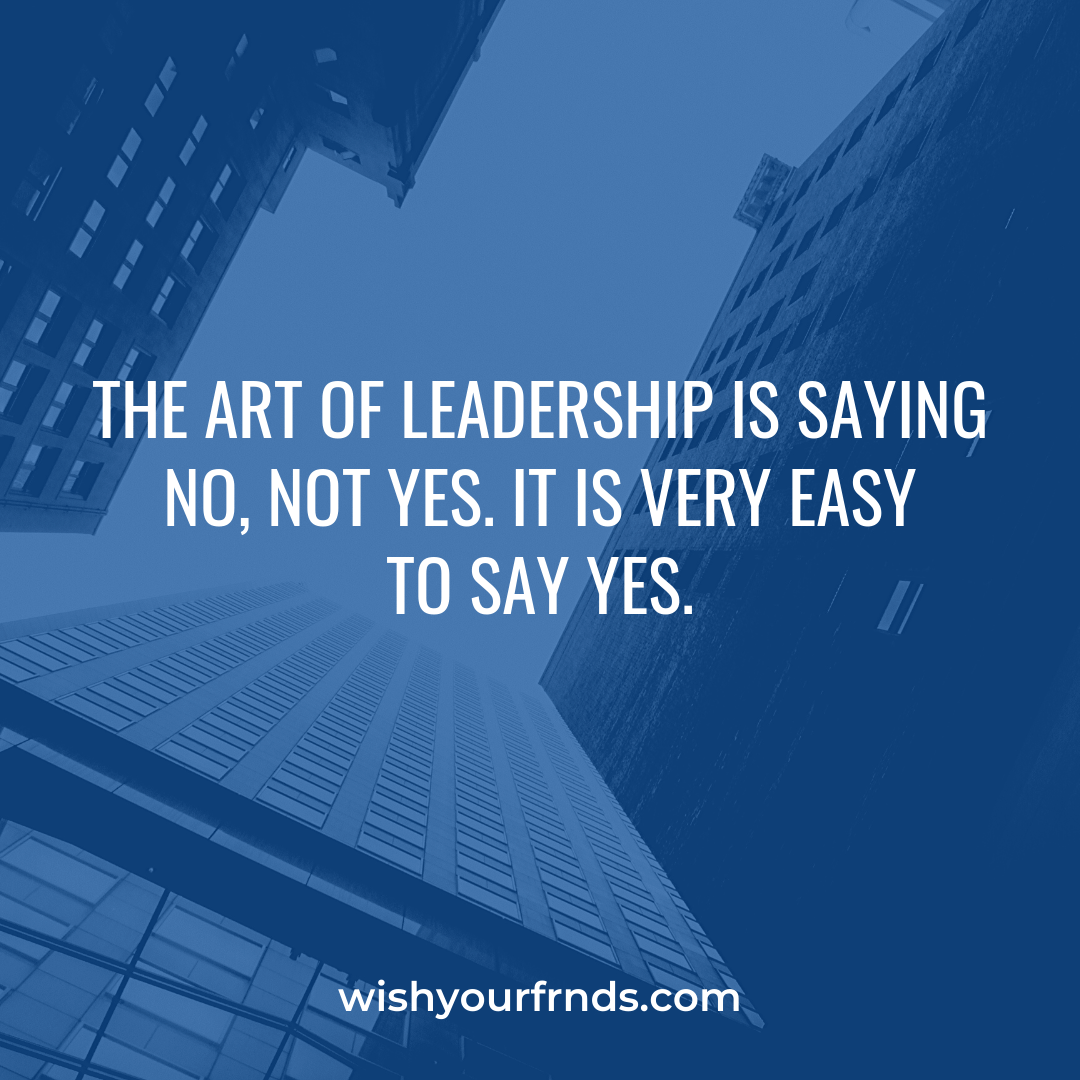 Leadership is not about men in suits. It is a way of life for those who know who they are and are willing to be their best to create the life they want to live.

Whoopi Goldberg
LEADERSHIP QUOTES FROM WOMEN
True leadership lies in guiding others to success–in ensuring that everyone is performing at their best, doing the work they are pledged to do and doing it well.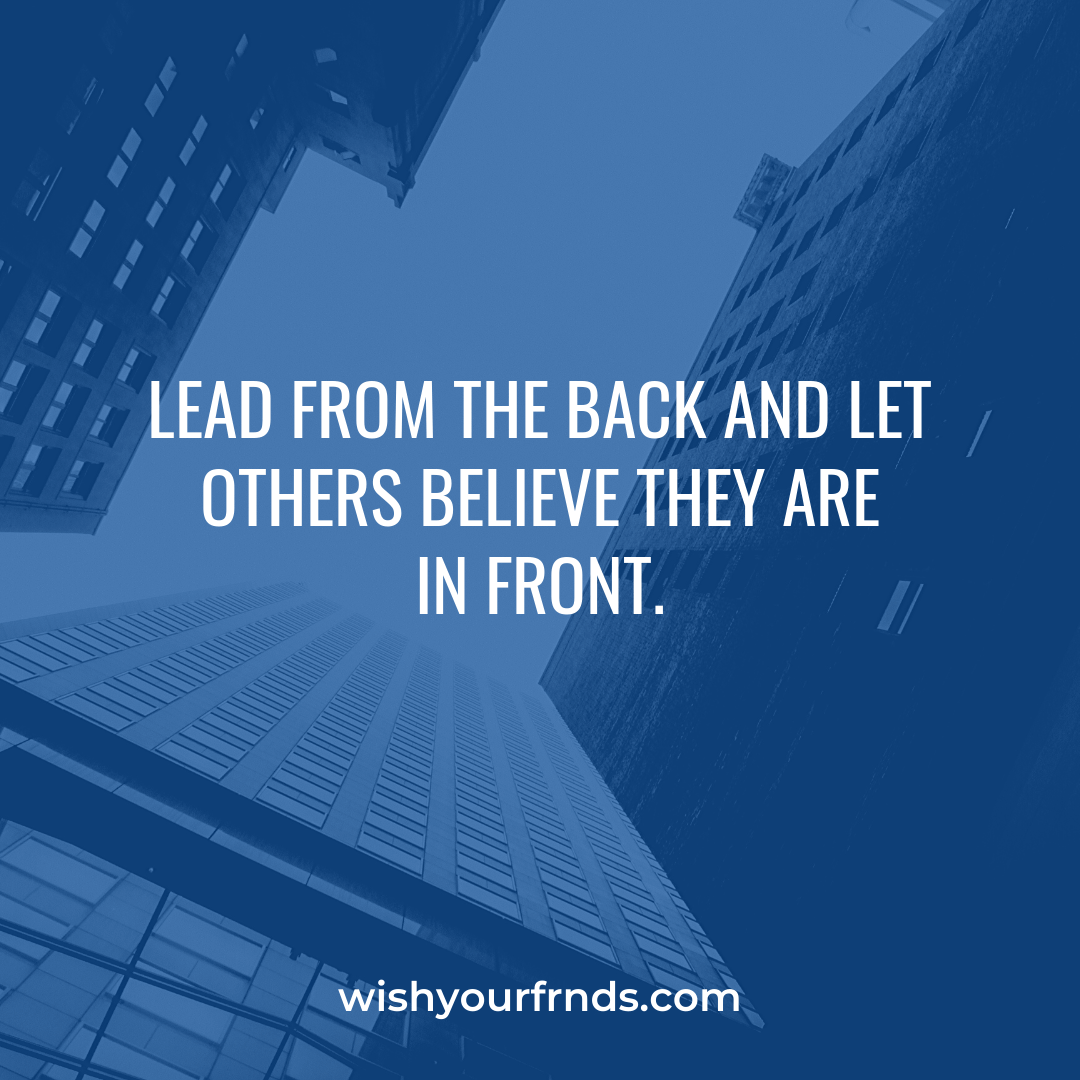 Control is not leadership; management is not leadership; leadership is leadership. If you seek to lead, invest at least 50 percent of your time in leading yourself–your own purpose, ethics, principles, motivation, conduct. Invest at least 20 percent leading those with authority over you and 15 percent leading your peers.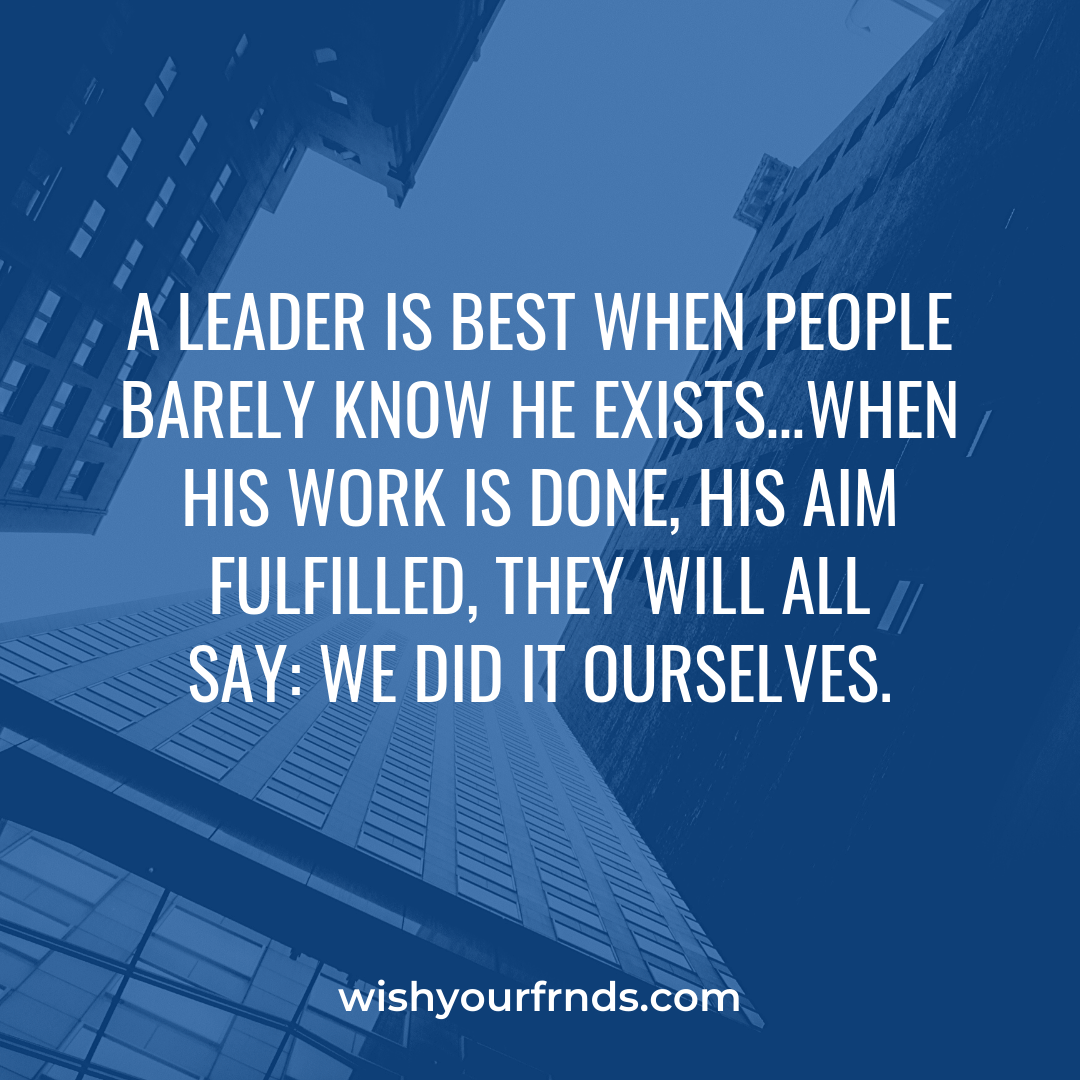 Wise leaders generally have wise counselors because it takes a wise person themselves to distinguish them.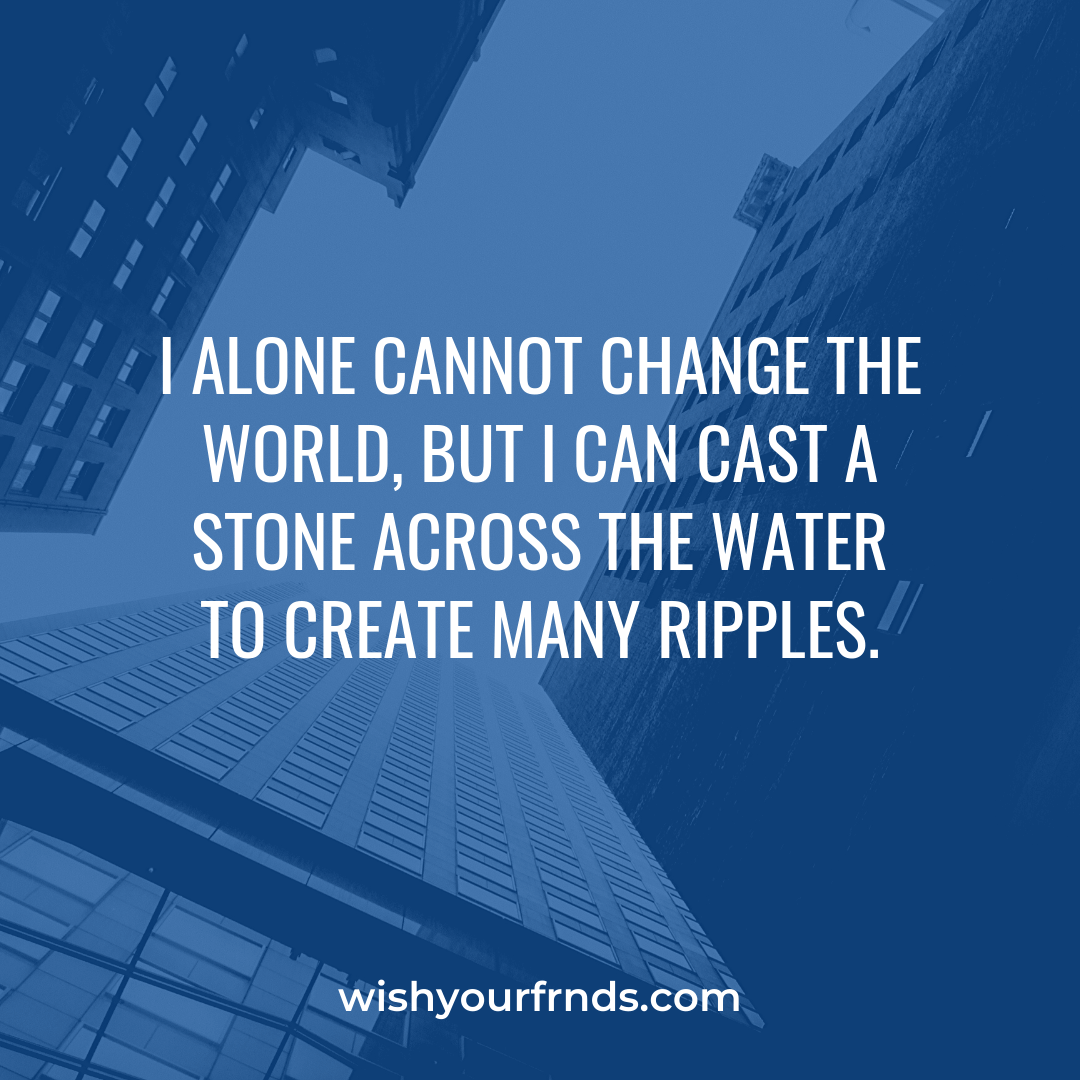 The growth and development of people is the highest calling of leadership.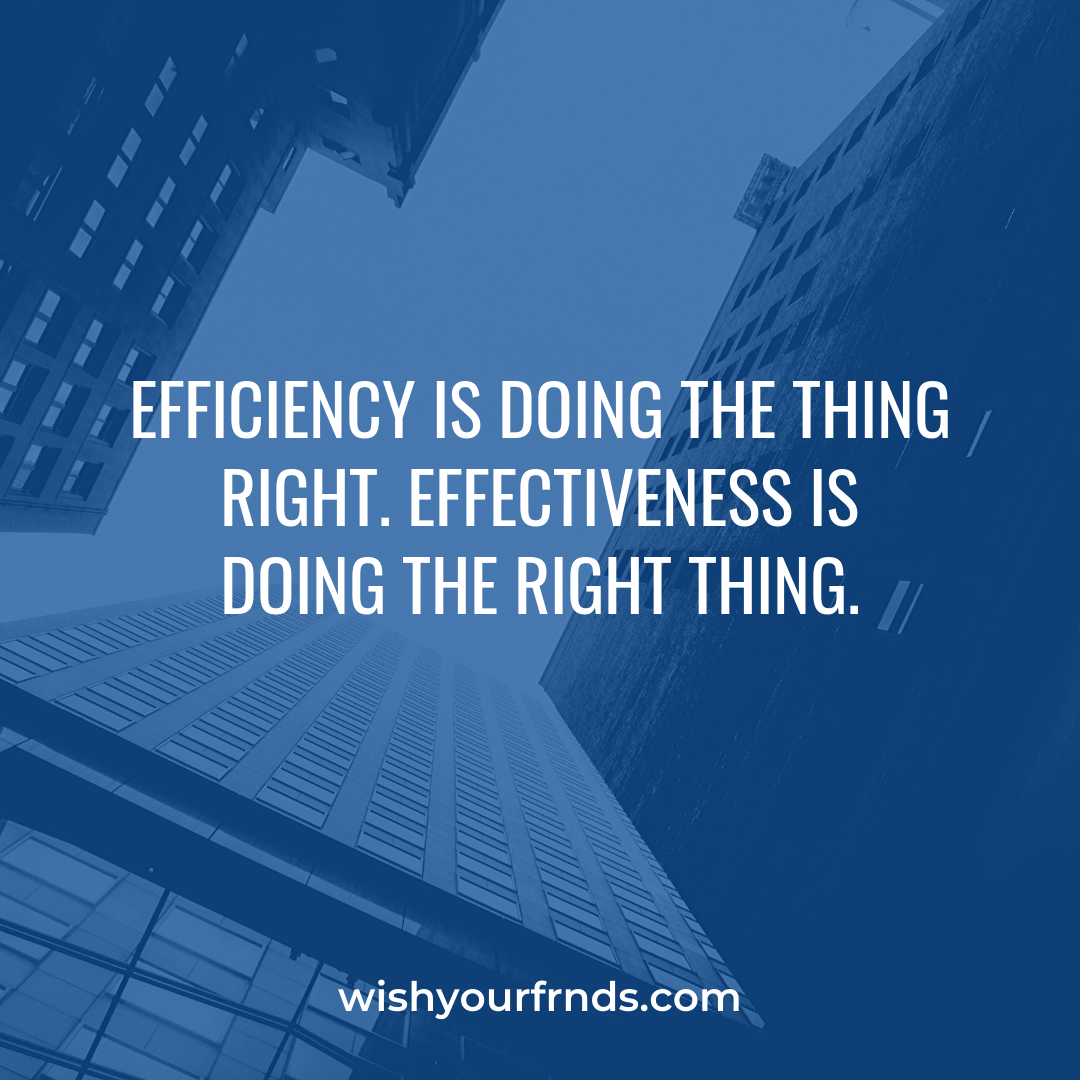 There exist limitless opportunities in every industry. Where there is an open mind, there will always be a frontier.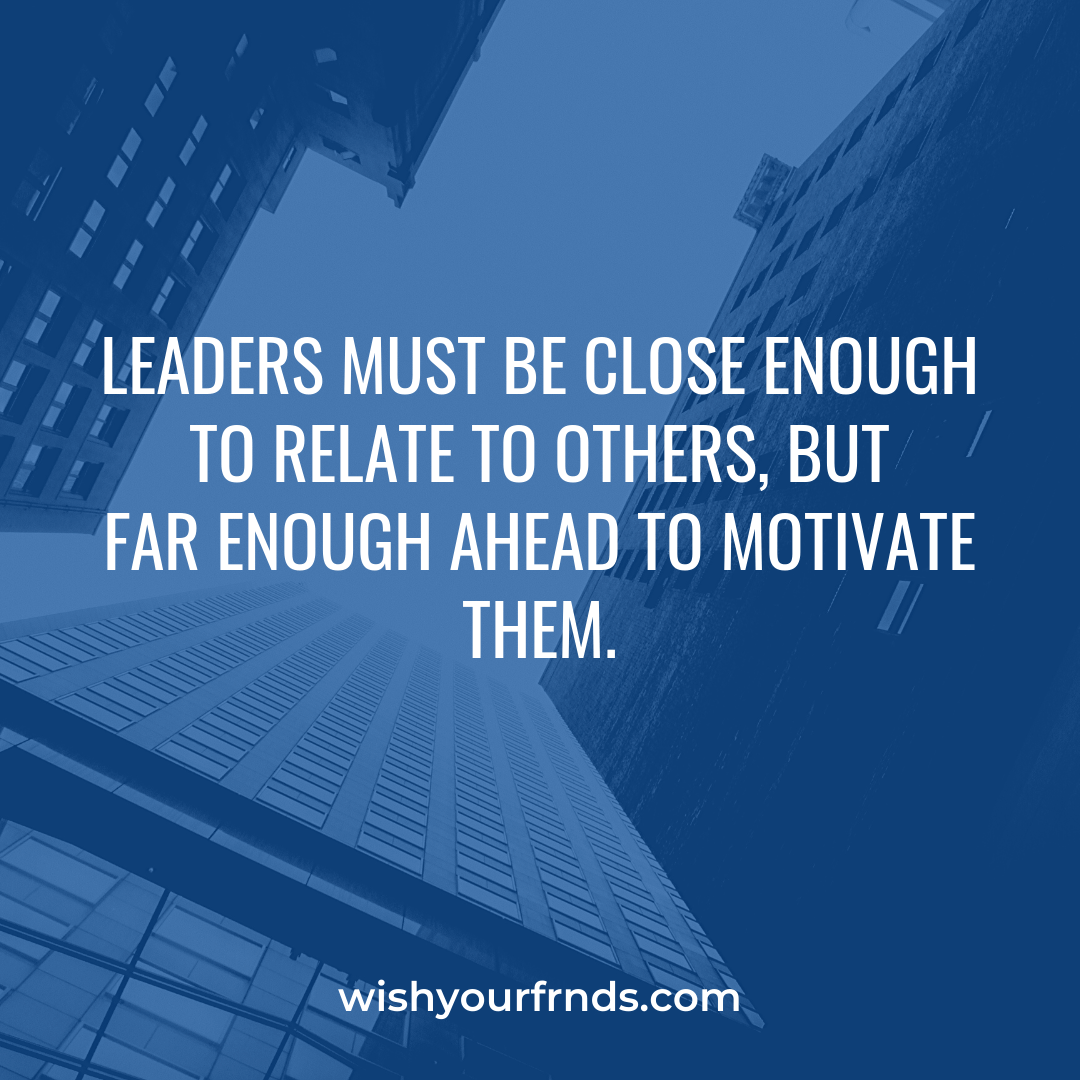 What is Leadership Quotes?
Here are some of the great leadership quotes by women.
The mediocre teacher tells. The good teacher explains. The superior teacher demonstrates. The great teacher inspires.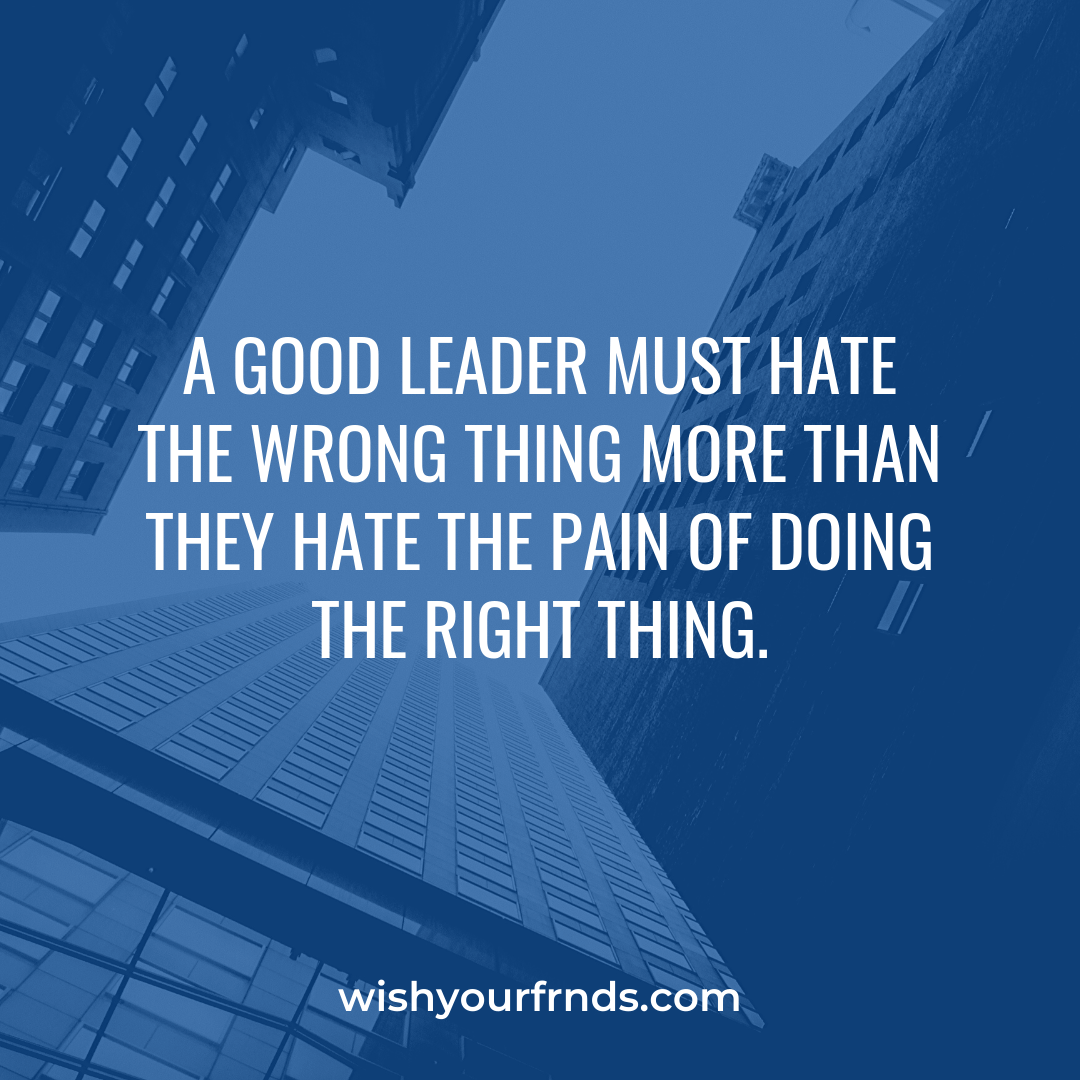 You have to be burning with an idea, or a problem, or a wrong that you want to right. If you're not passionate enough from the start, you'll never stick it out.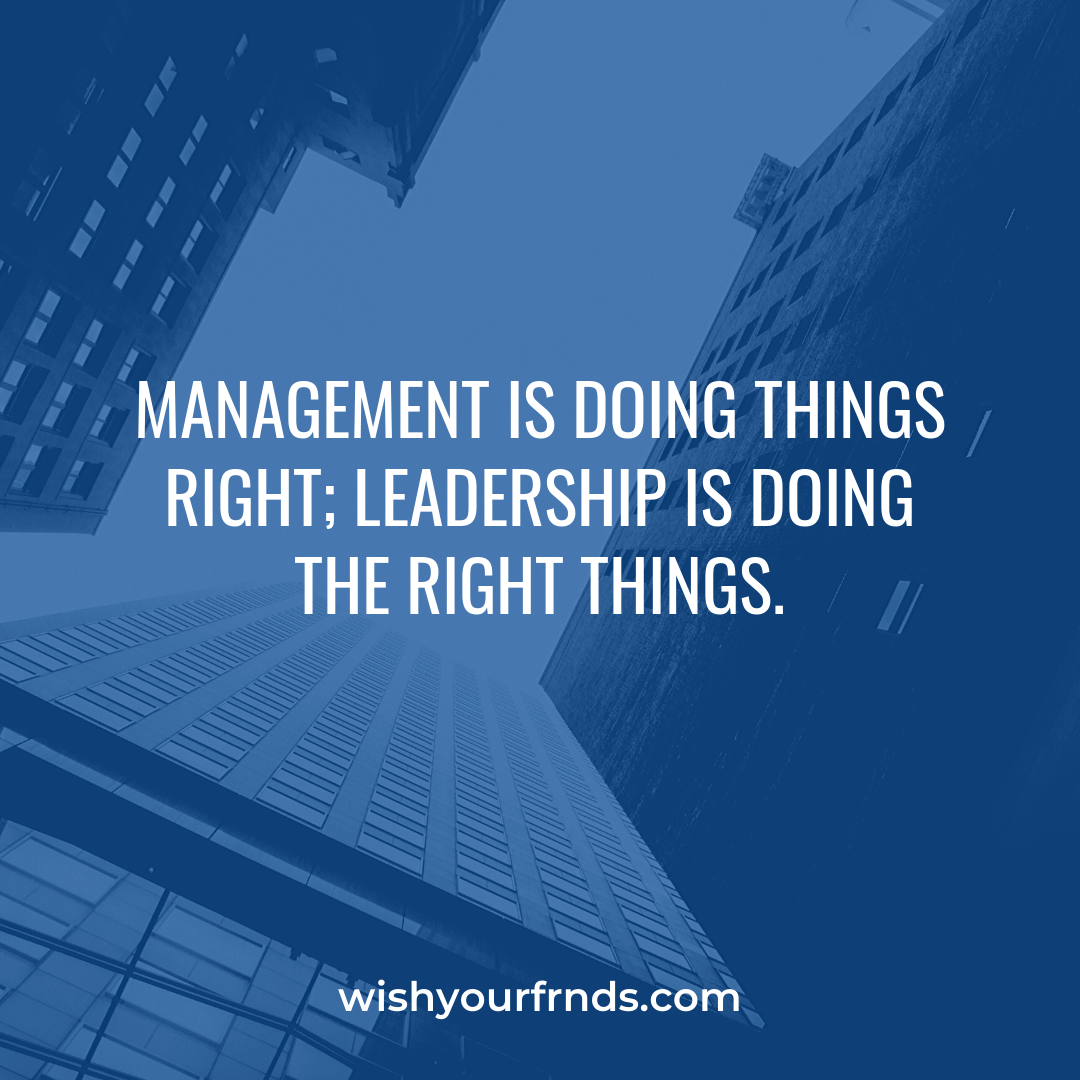 The mark of a great man is one who knows when to set aside the important things in order to accomplish the vital ones.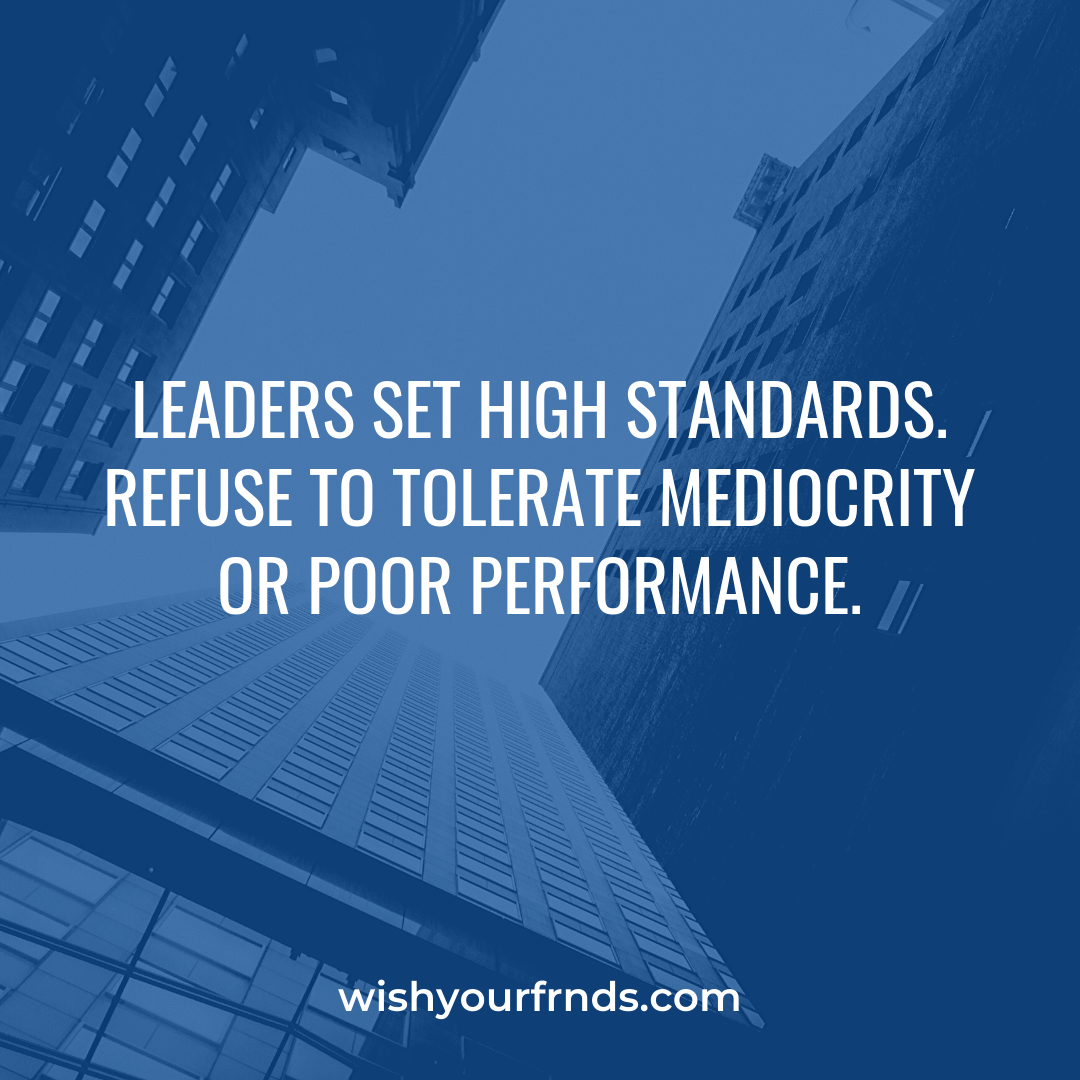 Don't waste your energy trying to educate or change opinions; go over, under, through, and opinions will change organically when you're the boss. Or they won't. Who cares? Do your thing, and don't care if they like it.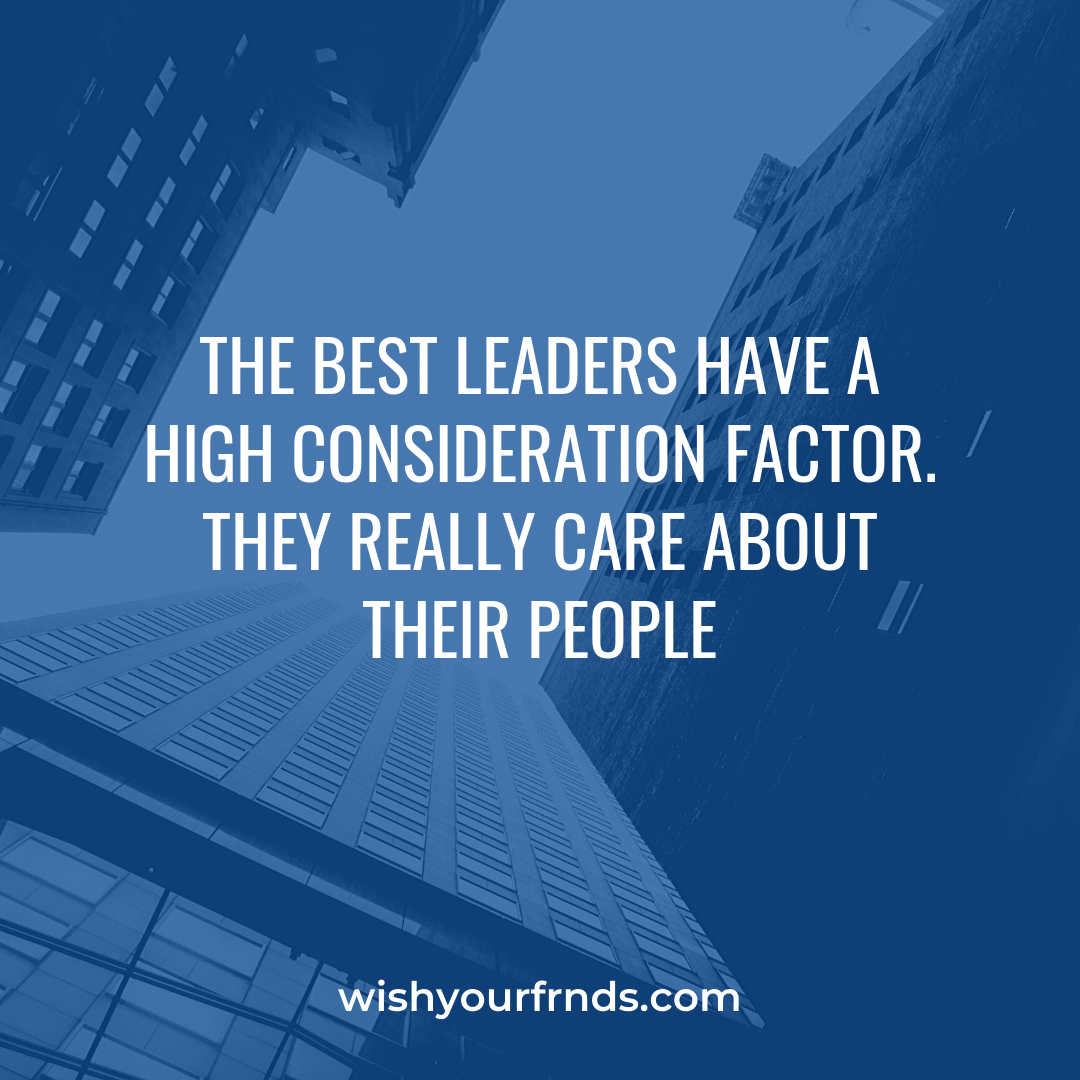 If your actions create a legacy that inspires others to dream more, learn more, do more and become more, then, you are an excellent leader.
A leader takes people where they want to go. A great leader takes people where they don't necessarily want to go but ought to be.
Leadership Quotes Short
As a leader, I am tough on myself and I raise the standard for everybody; however I am very caring because I want people to excel at what they are doing so that they can aspire to be me in the future.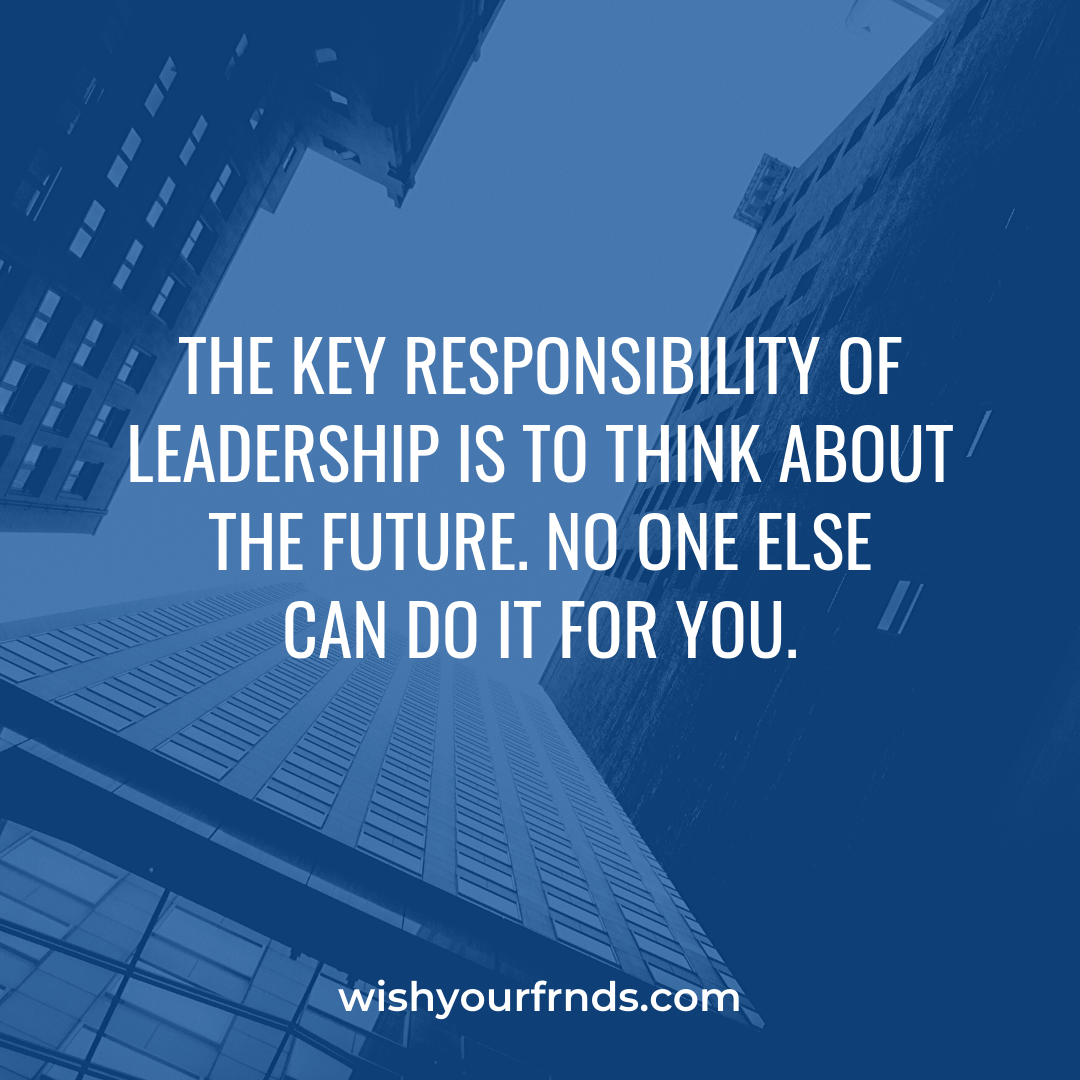 The challenge of leadership is to be strong, but not rude; be kind, but not weak; be bold, but not bully; be thoughtful, but not lazy; be humble, but not timid; be proud, but not arrogant; have humor, but without folly.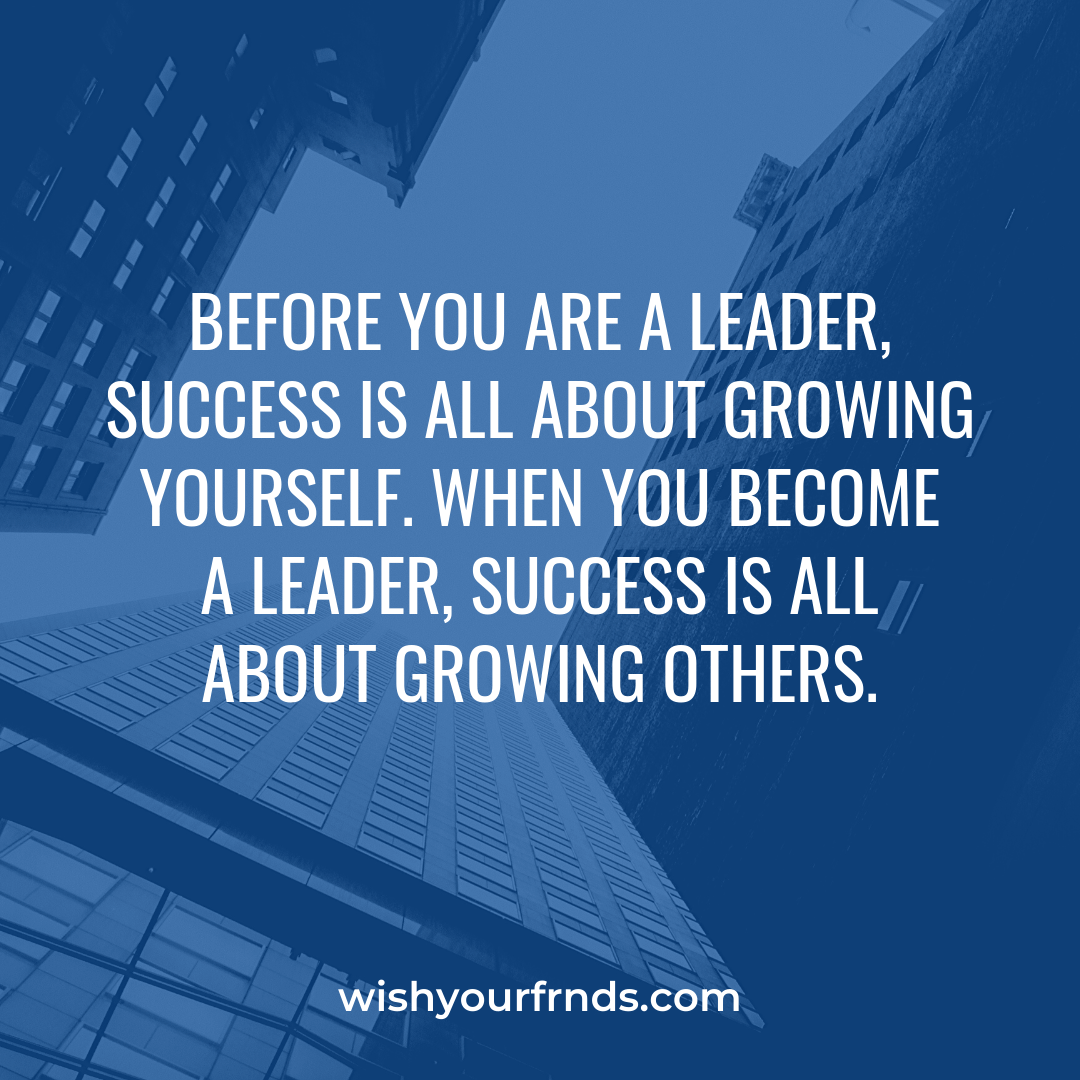 If we cannot disconnect, we cannot lead. Creating the culture of burnout is opposite to creating a culture of sustainable creativity . . . This mentality needs to be introduced as a leadership and performance-enhancing tool.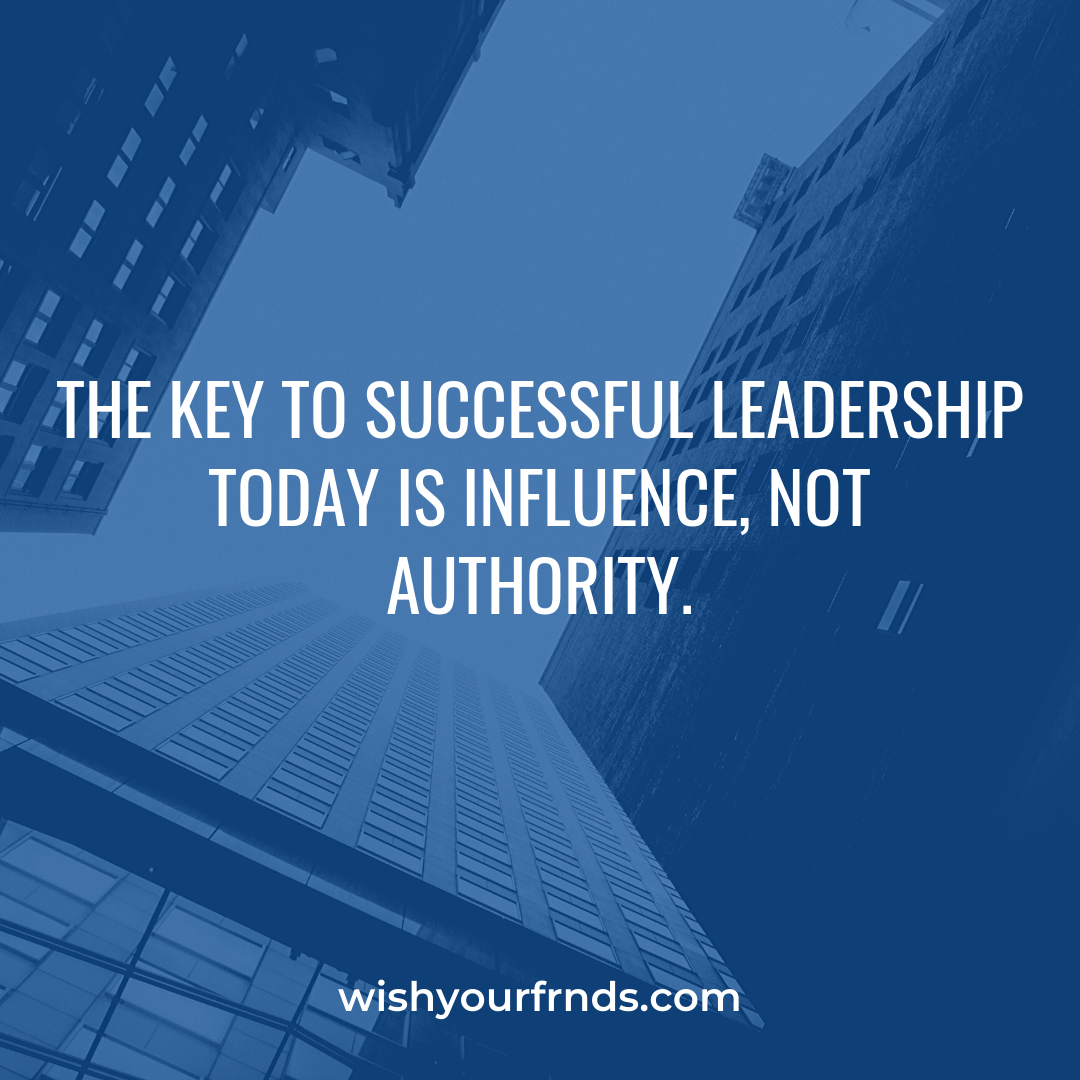 Ultimately, leadership is not about glorious crowning acts. It's about keeping your team focused on a goal and motivated to do their best to achieve it, especially when the stakes are high and the consequences really matter. It is about laying the groundwork for others' success, and then standing back and letting them shine.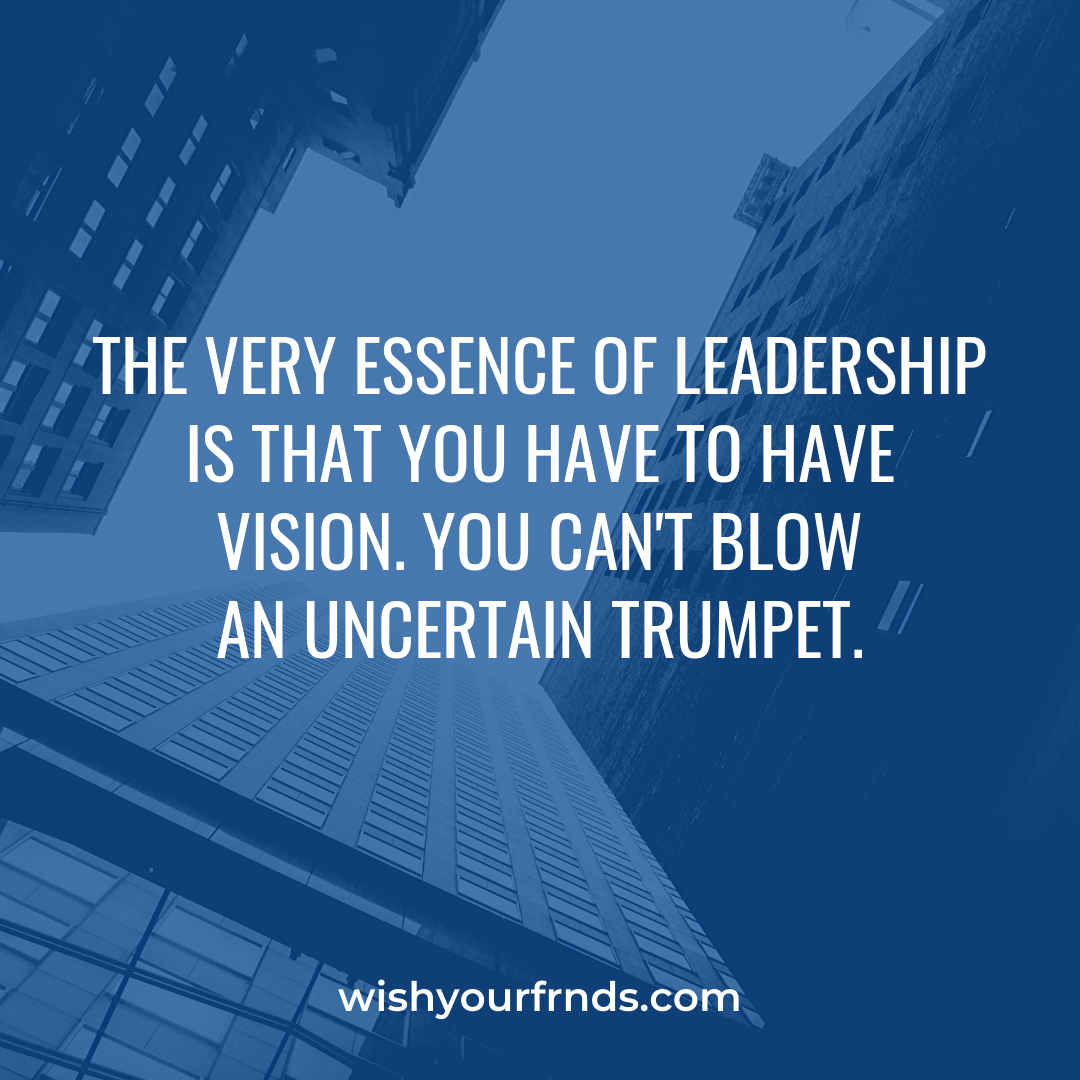 It is better to lead from behind and to put others in front, especially when you celebrate victory when nice things occur. You take the front line when there is danger. Then people will appreciate your leadership.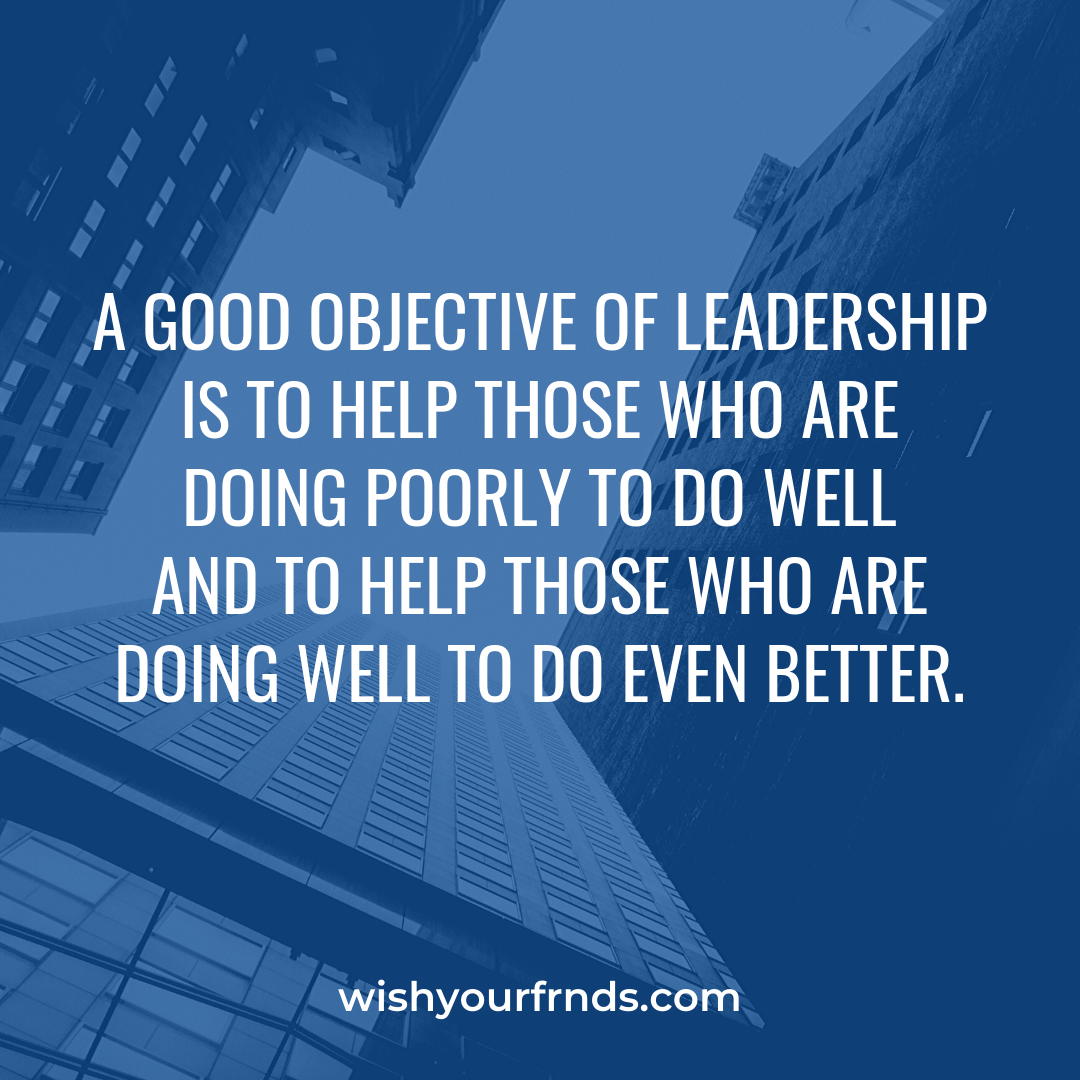 Leadership Quotes Funny
Leadership is solving problems. The day soldiers stop bringing you their problems is the day you have stopped leading them. They have either lost confidence that you can help or concluded you do not care. Either case is a failure of leadership.
Keep Scrolling for the best leadership quotes by women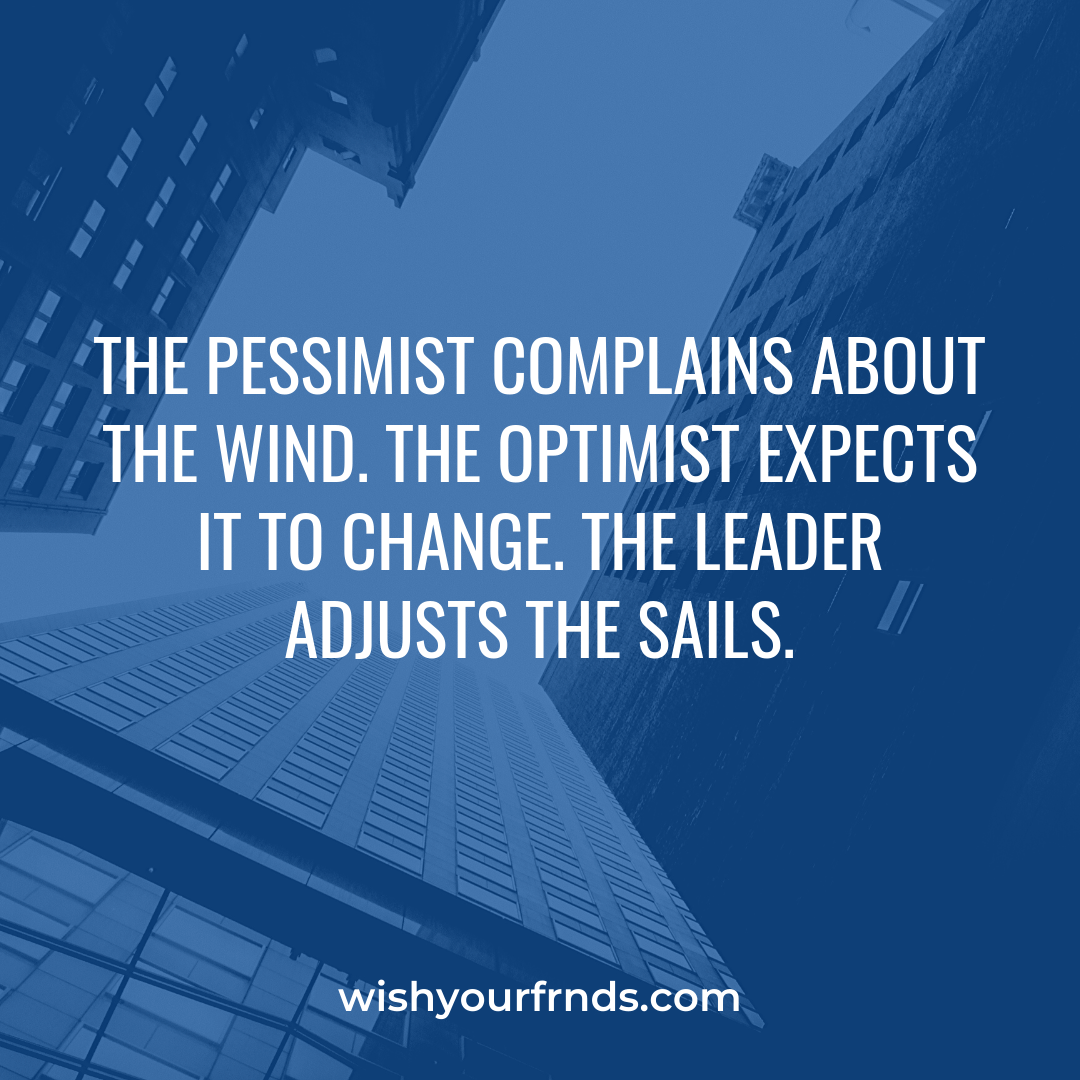 Become the kind of leader that other people would follow voluntarily; even if you had no title or position.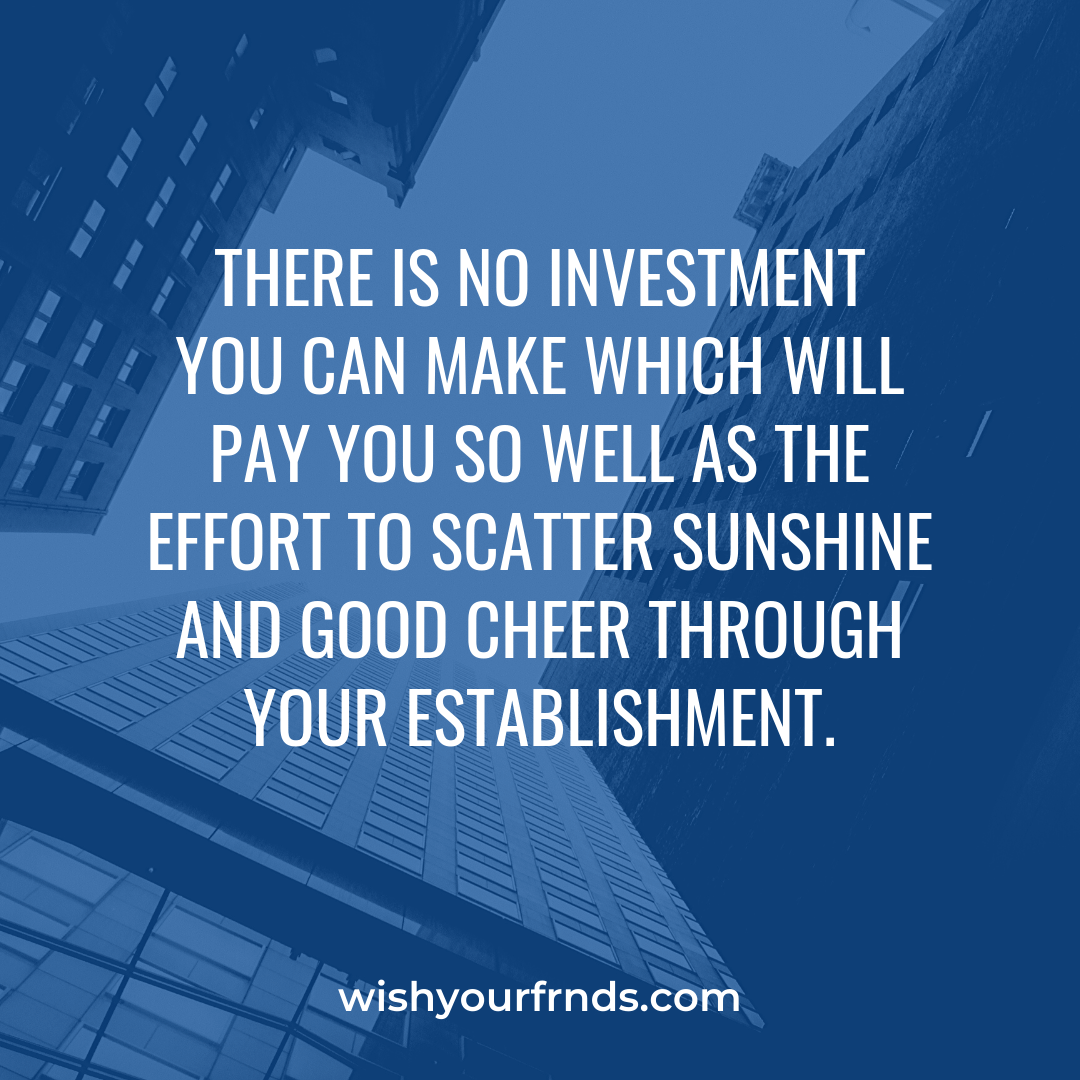 We do not need magic to change the world, we carry all the power we need inside ourselves already: we have the power to imagine better.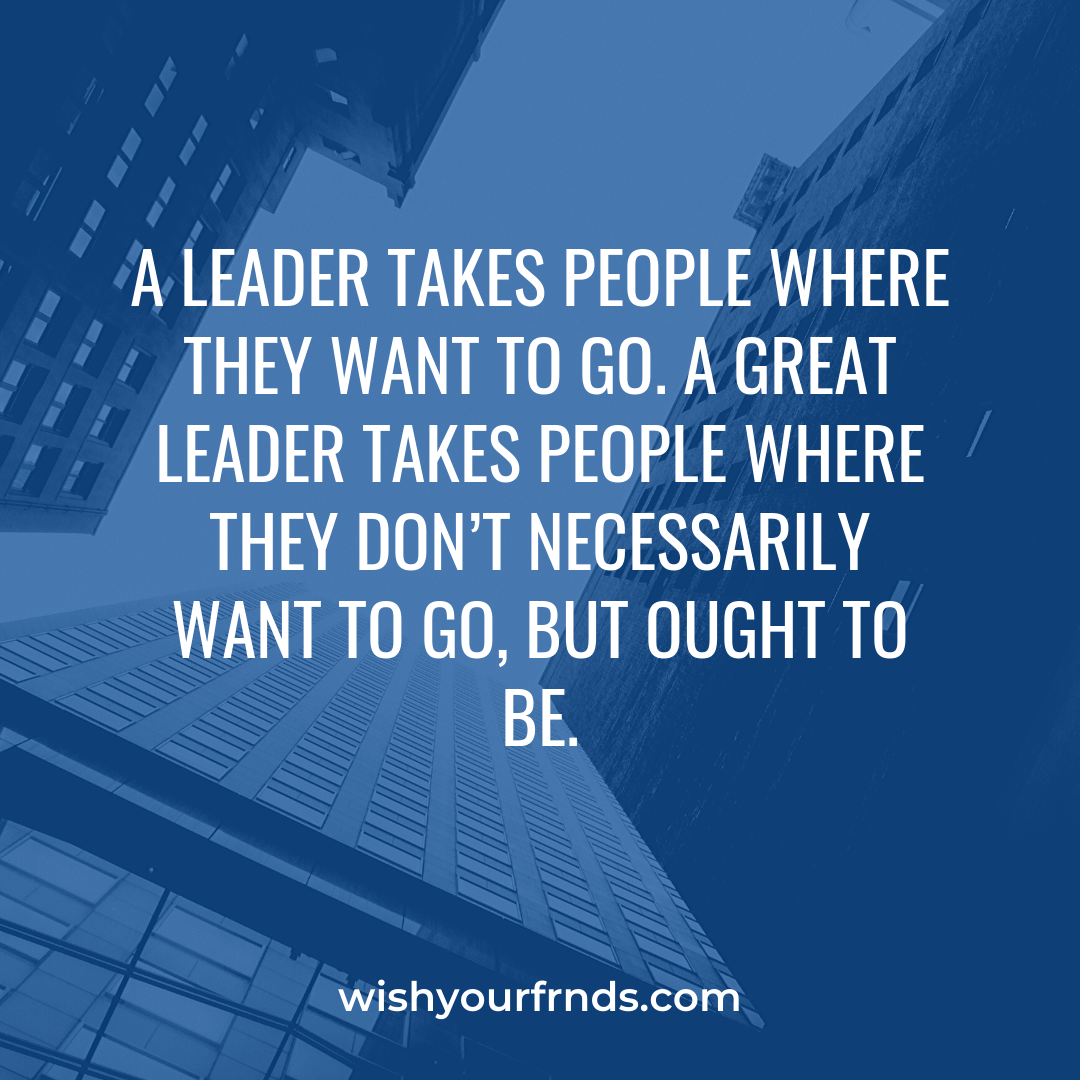 Great leaders are almost always great simplifies, who can cut through argument, debate and doubt to offer a solution everybody can understand.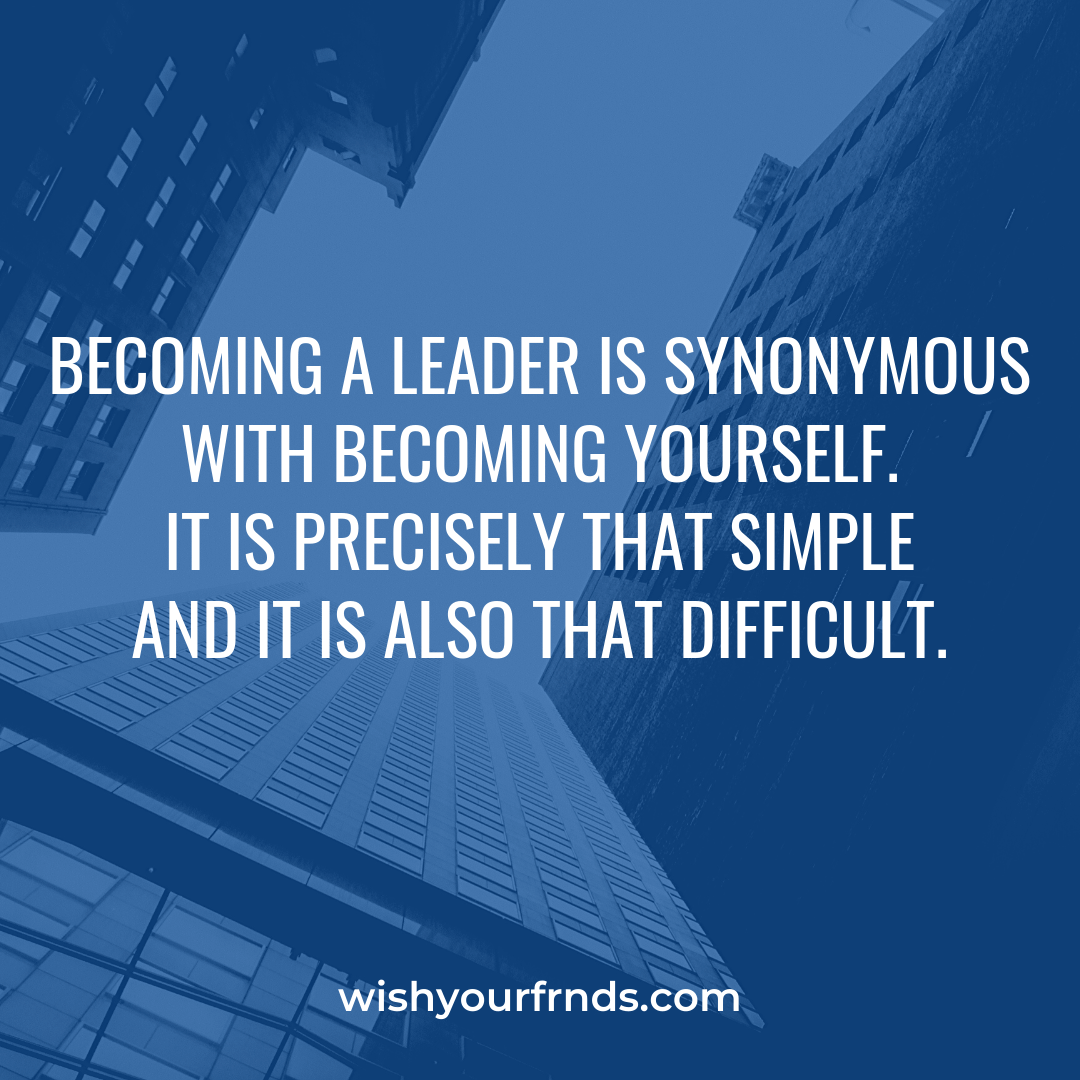 In periods where there is no leadership, society stands still. Progress occurs when courageous, skillful leaders seize the opportunity to change things for the better.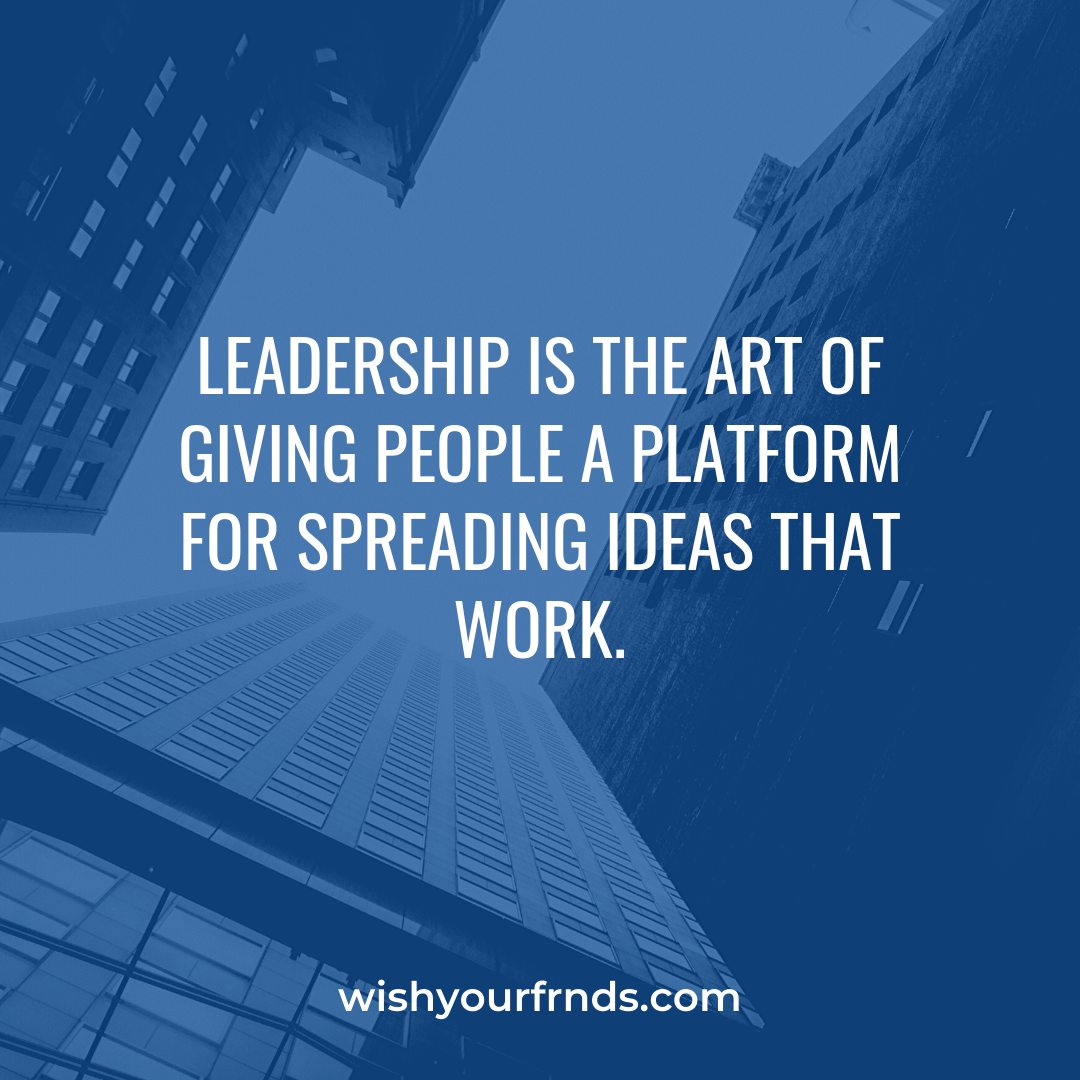 Leadership Quotes John Maxwell
Practice Golden Rule Management In Everything You Do. Manage Others The Way You Would Like To Be Managed.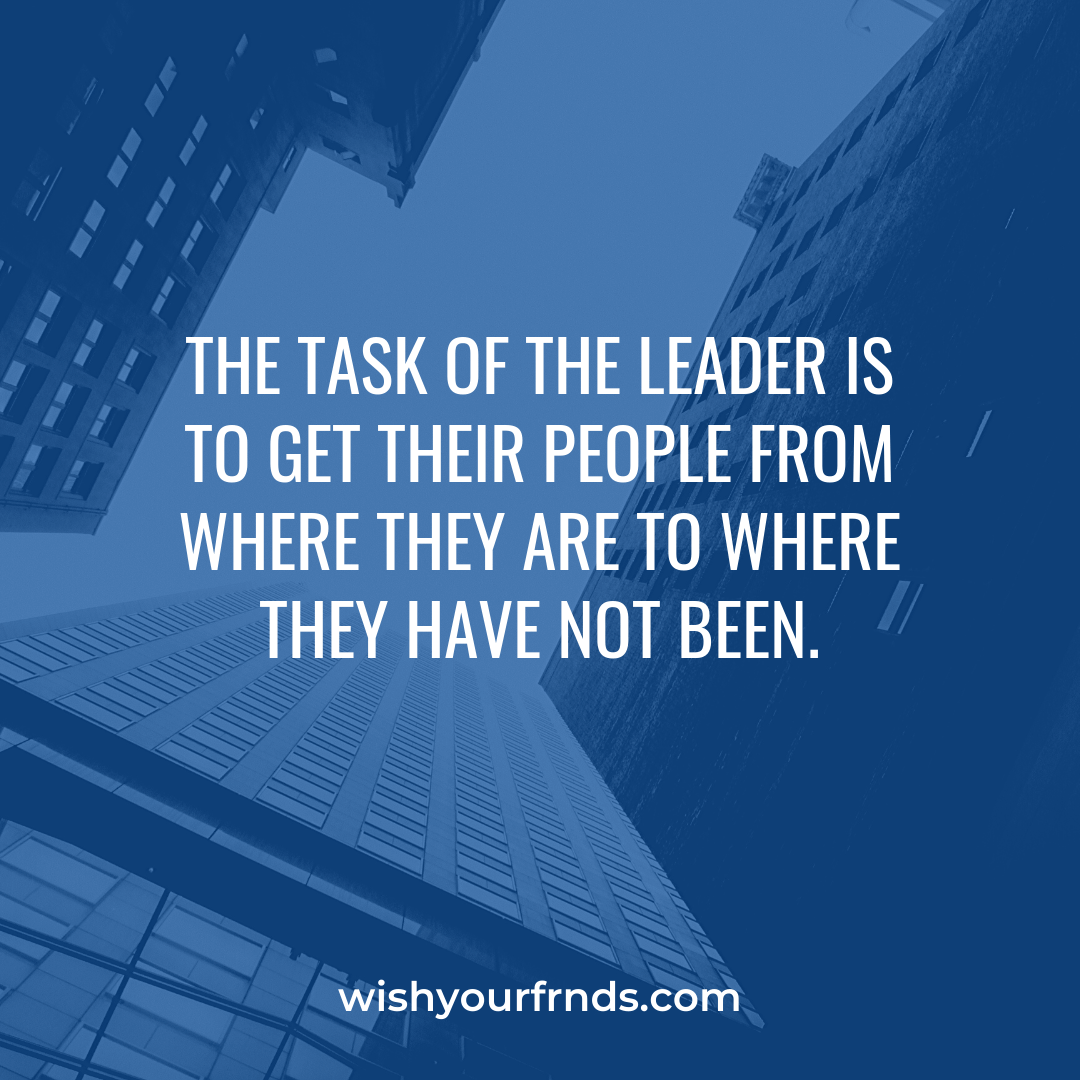 Superior Leaders Are Willing To Admit A Mistake And Cut Their Losses. Be Willing To Admit That You've Changed Your Mind. Don't Persist When The Original Decision Turns Out To Be A Poor One.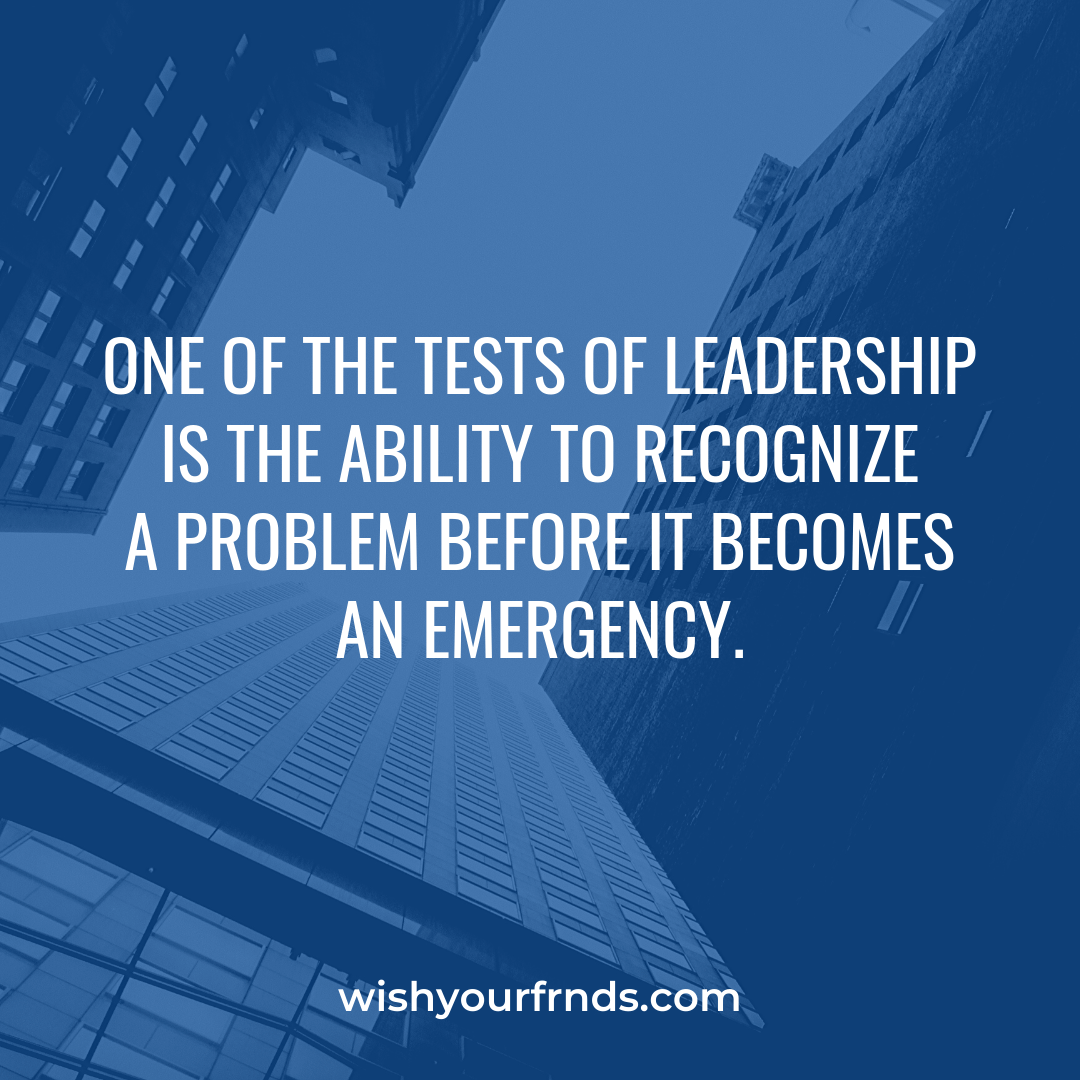 The Three 'C's' Of Leadership Are Consideration, Caring, And Courtesy. Be Polite To Everyone.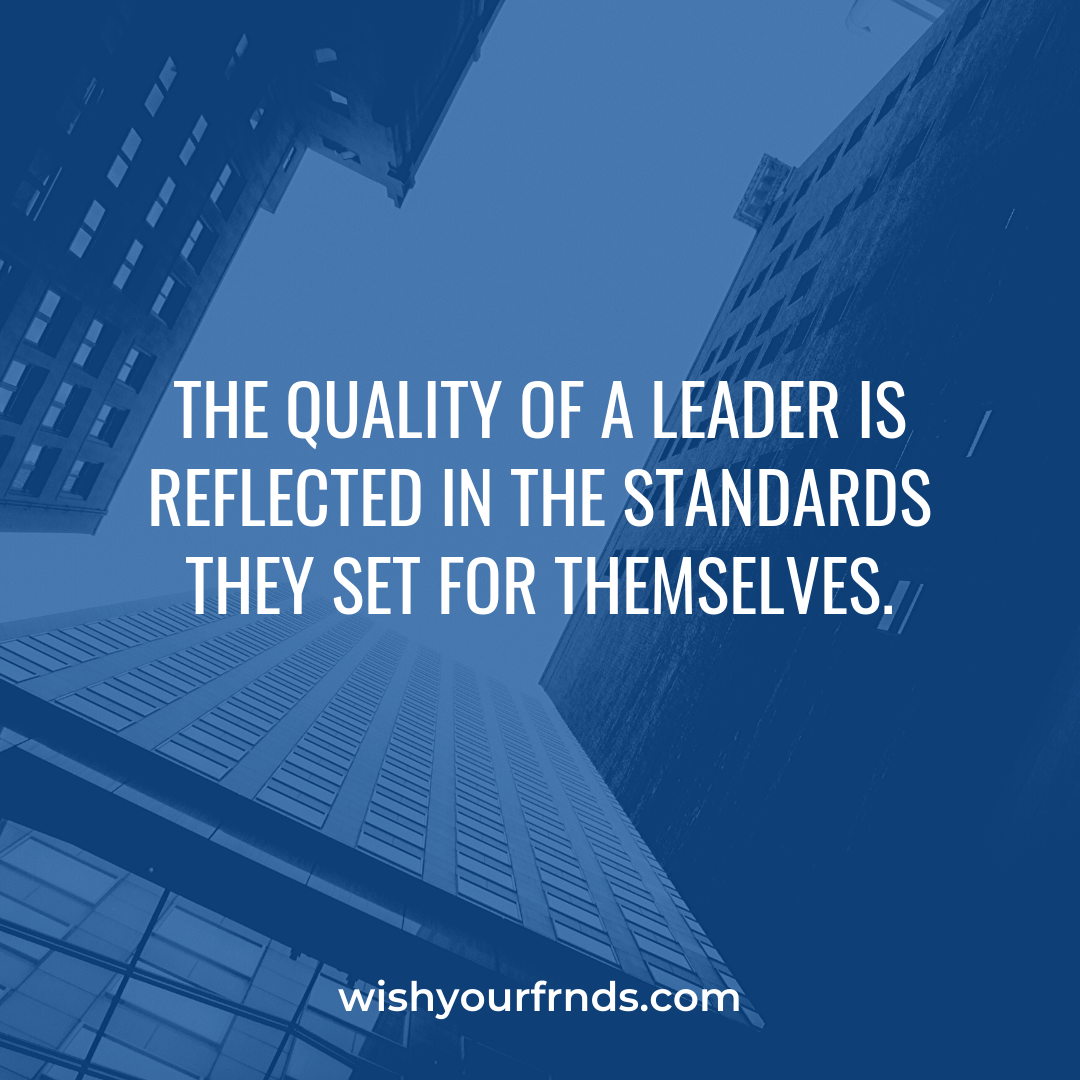 Respect Is The Key Determinant Of High-Performance Leadership. How Much People Respect You Determines How Well They Perform.
Let us know what do you think about our this collection Best Leadership Quotes by Women.
You might also like this great collection of Best Short Inspirational Quotes.